We're delighted to announce the winners of our photo competition celebrating the vital work of small charities and groups in our local communities for this year's Norfolk Day on Saturday 27th July.
We received many photos illustrating the amazing work that local groups are doing to benefit their communities and, following shortlisting, a final selection of images were put to a popular public vote via our Facebook page. Here are our winners!
The winning image: Under 5's Out and About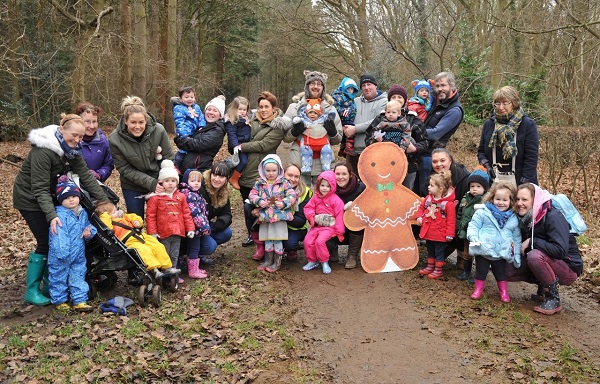 This happy, inspiring winning image belongs to Under 5's Out and About, a parent-led volunteer community group based in Reffley Wood, King's Lynn. The group is all about getting children outside, being active and learning to respect their environment. It is also instrumental in building friendships, teamwork and inclusion, both for the children but just as importantly for the parents, grandparents and siblings that attend, to form friendships and reduce isolation.
Activities include learning about the woodland and the creatures that live there, and song, story and activity trails which include fun, games and crafts. Many congratulations to the group who receive £500 to support their important work.
Second place: Nelson's Journey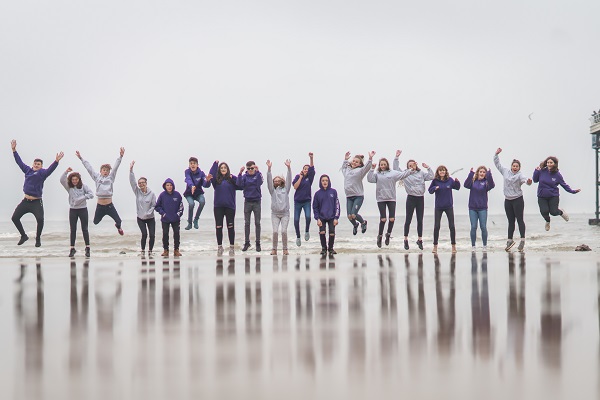 Nelson's Journey, a local charity that supports children and young people up to their 18th birthday who have experienced the death of a significant person in their life, wins second place in the competition, receiving £300.
The striking image features their Youth Panels and young volunteers who headed to Cromer to promote their Purple Picnic initiative, encouraging the Norfolk community to hold a fundraising picnic to support Norfolk's bereaved children and young people.
Third place: DGAS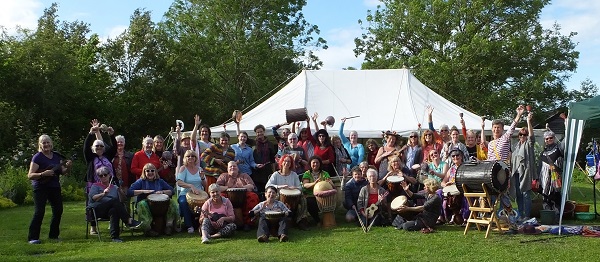 Congratulations to DGAS who win third place with an image from their annual drum camp, receiving £200.
DGAS runs African drumming workshops and an annual drum camp for women, with the aim of improving the wellbeing of those who have become isolated due to their life circumstances and who wish to improve their confidence. The group has restricted membership to women because they felt that they were, to some extent, missing out in the masculine world of drumming. Their annual drum camp enables over 50 women to participate in three days of music workshops. Many of the attendees say it is an important part of their social lives, and some who began their drumming career with DGAS have now gone on to become professional musicians.
Celebrating inspirational local charities and groups this Norfolk Day
Norfolk Day on Saturday 27th July is the perfect time to highlight the work of inspirational community and voluntary groups, which are often small in size but big in impact. We're proud to support a network of over 2,000 such groups, our work touching 1 in 4 people locally, and directing support to where it is most needed. This could include tackling isolation, providing support to vulnerable families and individuals, and supporting local organisations tackling poor mental health.
Claire Cullens, CEO of Norfolk Community Foundation, said:
"Huge congratulations to our competition winners and their images which inspire us all. Small local charities and voluntary groups are the backbone of many of our local communities and work tirelessly to make Norfolk a better place for everyone. We are proud to be celebrating and highlighting these inspirational organisations this Norfolk Day, as part of everything that is best about this wonderful county."
Many thanks to everyone who participated and voted in the competition.