Becoming homeless could happen to any of us through circumstances beyond our control, such as the loss of a job or relationship and, without support, it is not difficult to end up sleeping on the streets.
Many rough sleepers have extremely difficult backgrounds that have led them to this position; they may have grown up in care and not received adequate support once they reach adulthood, they may have been victims of domestic violence or have complex mental health needs that have not been addressed. Our Surviving Winter appeal is taking action this winter to ensure vulnerable rough sleepers across Norfolk receive the immediate help they need, with the aim that this can be the catalyst for receiving support to turn their lives around long-term.
Rough sleeping is dangerous, can cause substantial health problems and has a profound effect on people's wellbeing at any time, but during the freezing winter months the lives of rough sleepers can become unbearable. In 2018 an estimated 726 homeless people died in England and Wales – the highest year-to-year increase (22%) since statistics were first collected*. According to recent figures the average life expectancy of a homeless person is 47 years**.
Our Surviving Winter appeal is helping to provide immediate help to rough sleepers struggling through winter across Norfolk, with funds raised supporting charities such as the King's Lynn Winter Night Shelter, which offers a safe, warm place to stay overnight for people who would otherwise be sleeping on the streets or in unsafe accommodation.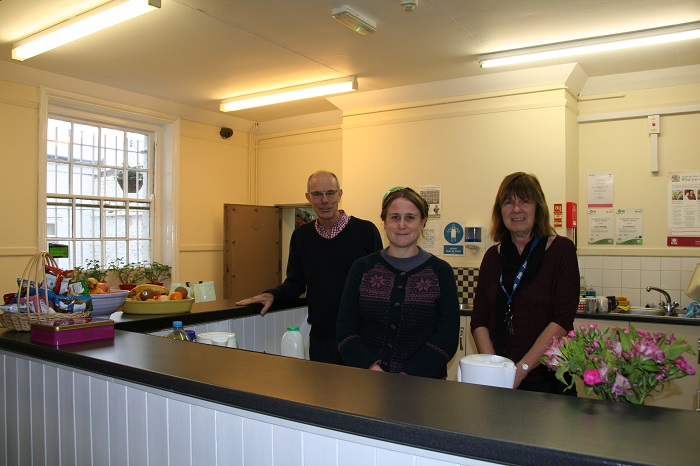 A welcoming, non-judgemental space
King's Lynn Winter Night Shelter provides immediate help for up to 23 guests per night every night of the winter from November to March, offering an evening meal and a safe place to sleep to people with nowhere else to stay. Guests (adults only) are of all ages, of which approximately 30 per cent are women, and most guests are single, although some couples also stay.
On visiting the Night Shelter the first impression is of a warm, welcoming, homely space where people can find essential respite from the streets. The Night Shelter gives guests dignity by providing hot showers and essential washing and laundry facilities to clean their clothes. Guests have the opportunity to socialise if they wish; there are board games or volunteers available simply to chat. Advice and support is available from other agencies to access services that may help them get off the streets long-term.
The Night Shelter relies on support from the local community to provide this essential, life-saving service. During the winter of 2018/2019 130 people volunteered at the night shelter and many people and businesses donate food, but other costs such as heating and laundry are substantial. By donating to our Surviving Winter appeal people can ensure that services across Norfolk such as the Night Shelter receive the essential funds they need to continue to help those struggling through the cold winter months and beyond.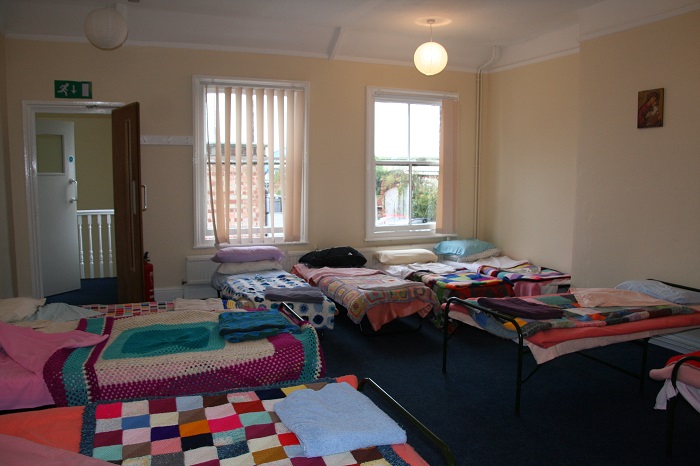 Lucy McKitterick, coordinator at King's Lynn Winter Night Shelter, said:
"We're very grateful to all our friends who are helping us care for Norfolk's homeless this winter. Homelessness affects all of us and it's thanks to so many people in our communities coming forward with gifts of money, time and food that we're able to provide this essential service to those in need".
Claire Cullens, CEO at Norfolk Community Foundation, said:
"Our Surviving Winter appeal is proud to support charities such as the King's Lynn Winter Night Shelter who are providing vital help to those who find themselves in desperate situations, and giving people the opportunity to access services that may be able to help turn their lives round in the long term. We can only continue supporting these essential charities with people's help. Please help us to transform local lives by donating to the Surviving Winter appeal today."
How can you help?
The Surviving Winter appeal needs urgent help to continue to help those who find themselves rough sleeping this winter. Every penny donated will go directly to local charities to enable them to provide essential help to some of the most vulnerable people in Norfolk from right now, through to spring.
You can donate online, or alternatively please make your cheque payable to Norfolk Community Foundation and send it together with your donation form to Norfolk Community Foundation, St. James Mill, Whitefriars, Norwich, NR3 1TN, or telephone us on 01603 623958.
Every donation, no matter how small, will make a difference to local lives.
'Where your money goes if you donate to homeless appeal', EDP 8 January 2020
*https://www.ons.gov.uk/peoplepopulationandcommunity/birthsdeathsandmarriages/deaths/bulletins/deathsofhomelesspeopleinenglandandwales/2018 
** 'We're all just two pay cheques away from the streets', EDP, 18 January 2019 https://www.edp24.co.uk/news/politics/a-day-in-the-life-of-homeless-people-in-norwich-1-5854287