Sir Norman Lamb, the former Member of Parliament for North Norfolk, has launched a countywide challenge alongside Norfolk Community Foundation to encourage people to get together with friends, colleagues or family to collectively 'walk 500 miles' to raise funds for his Mental Health and Wellbeing Fund throughout the month of August.
In taking part in the challenge, people can choose to walk, run, cycle, swim or complete the miles in any way that's best for them, as well as setting a goal of fewer miles by themselves if they don't want to do it as part of a group. The challenge acknowledges the positive impact of physical exercise on our mental health but is also an opportunity to celebrate what Norfolk can achieve when it comes together – as well as exploring parts of the county that people may not know so well.
Anyone wishing to take part in the challenge will have the option to set up their own JustGiving page to directly raise funds, linking their page to Norfolk Community Foundation's dedicated Walk 500 Miles JustGiving campaign, and use their page to update friends and family on their progress. Alternatively, they can direct anyone wanting to support their fundraising efforts to Norfolk Community Foundation's fundraising page, removing the need to have to set anything up themselves.
Apart from raising vital funding for local groups, whoever raises the most amount of money as part of the challenge will be given the opportunity to meet with Norwich City footballers Alexander Tettey and Christoph Zimmermann, who were recently announced as ambassadors of the Sir Norman Lamb Mental Health and Wellbeing Fund. The lead fundraiser will also receive a certificate to mark their achievement. Please note in order to qualify you will have had to set up your own JustGiving page to keep track of total donations.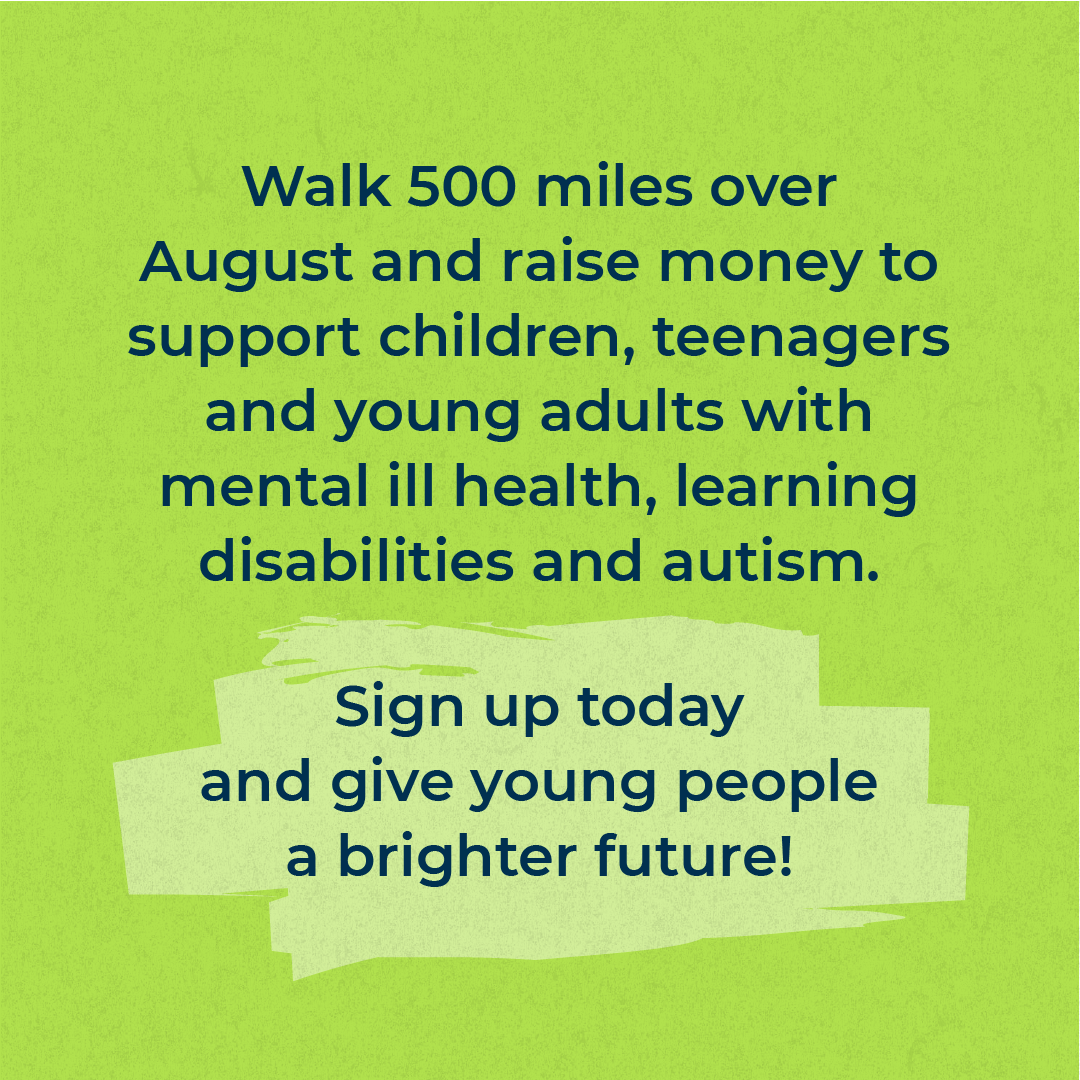 How to get involved
Decide if you want to take on the challenge by yourself or with a group of people. If you want to do it collectively with others, think whom you might be able to get involved. Are you part of a small or large business? Think about asking your boss or some of your colleagues about whether they want to take on the challenge with you. If you normally get to work by car or public transport, maybe you could do all or part of the journey by foot and rack up some of your target miles? If you've got a good group of friends but have found it difficult to meet up and socialise during lockdown and with social distancing, think about taking on the challenge together and meeting up for long walks in parks or on the coast, or going out on bike rides together. Maybe you can use the challenge as an opportunity for quality family time and take on the challenge as a family, going out on long walks together in the evening or on weekends.
Think about how you're going to do the challenge – walking, running, cycling etc. – and how many miles you want to set as a target. You can do what's comfortable for you – if you're used to going out for a run or cycle rides then stick to that – or, if you want a challenge, think about how you can push yourself. It can be as easy or as challenging as you want it to be! If you're feeling competitive, how about entering our 'leadership board' and see if you can overtake Sir Norman and Team Norfolk Community Foundation's targets?
Set up a JustGiving page to get donations in a quick, easy and secure way. To set up a JustGiving page, go to Norfolk Community Foundation's Walk 500 Miles campaign page and select 'start fundraising' to automatically generate your own fundraising page with all of the relevant information. All you need to do is set a target amount for how much you'd like to try and raise, and you can also add additional information about how you're going to be taking on the challenge, if it's alone or with others, why you've decided to be involved, and why supporting local charities and young people's mental health and wellbeing matters to you. If you don't want or feel able to set up your own page, then you can direct people wishing to sponsor your efforts to Norfolk Community Foundation's Walk 500 Miles campaign page and they'll be able to donate directly there.
Get the word out. Let your friends, family and close contacts know that you're taking on the Walk 500 Miles challenge and encourage them to get involved as well or to donate to your fundraising efforts. Share your progress on social media – making sure to include #Walk500Miles so we can see and share – and let us and others know if you've gone on any great walks or found interesting routes to go on.
Have fun! The Walk 500 Miles challenge is an opportunity not only to raise money to support the brilliant work of local charities in Norfolk, but also to improve your own mental wellbeing and keep fit and healthy in the process.
Want some ideas on where to walk or cycle?
See below some suggested routes to walk or cycle your way to the finish line.
Short walking routes
– Norwich Cathedral Treasure Trail (1.5 miles)
– Sandringham Country Park (2.5 miles)
– Oxborough to Gooderstone (3.5 miles)
– Blickling Estate (4.5 miles)
– Hoveton and Wroxham (5.8 miles)
Medium walking routes:
– Ludham to How Hill (6.2 miles)
– Fleggburgh to Stokesby (7 miles)
– Cromer to Mundesley (8 miles)
– Sea Palling to Caister-on-Sea (10.5 miles)
Long walking routes (which you can split into chunks):
– Wherryman's Way (37.5 miles)
Want some more ideas? See Norfolk Magazine's '13 of the best Woodland walks in Norfolk'
Cycling routes:
– Caister Castle loop (6 miles)
– Three Rivers loop (20 miles)
A big thank you to Adam Ewels for designing and producing the artwork and branding for the Walk 500 Miles challenge. You can find out more about Adam's work on Instagram and LinkedIn.
---
---