Norfolk Heart Trust
The Norfolk Heart Trust exists to help the thousands of people in Norfolk who suffer with heart disease every year, improving their chances of survival and their quality of life.
More than half the population will have heart and circulatory problems in their lifetime. Heart disease is the single biggest cause of death in the UK. Early and accurate detection, diagnosis and treatment is vital. Having the dedicated equipment is transformational.
The NHS/Norfolk and Norwich University Hospital (NNUH) currently undertakes cardio magnetic resonance (CMR) but has capacity for just 30% of scans required, resulting in long waiting lists or needing travel outside the county for scans. A dedicated CMR scanner provides unique 3D and 4D reconstructions of the heart, helps identify need for open heart or keyhole surgery and advises on treatment.
It has magnetic fields to take amazingly detailed moving pictures of the heart.
Diagnoses heart disease more safely than x-ray tests or tubes inside the heart.
Diagnoses problems with pumping function, valves and rare diseases, including congenital heart conditions.
Completely changes how patients receive treatment.
Progressive monitoring builds on the specialists' knowledge and development of treatments.
Advanced information technology supports research and future training of medical professionals.
In short, it is a real gamechanger.
If you, a member of your family or a friend have been treated for heart disease at the NNUH, there is a good chance that the equipment has been donated by the Norfolk Heart Trust (NHT).
The NHT campaign is being backed by friends of the late Iain Brooksby, a leading cardiologist and former medical director of the NNUH and past Chairman of NHT who helped save the lives of so many people in the county.
His close friend, Jonathan Ellis, is chairing an Iain Brooksby Memorial Event comprising a golf day and dinner supported by and held at Barnham Broom in mid-September. Generously sponsored by the R G Carter Group, it is expected to generate in excess of £180,000 through an online auction.

Miracle Magnets for Hearts
The Miracle Magnets for Hearts appeal is raising £1.5m for a Magnetic Resonance Imaging (MRI) scanner which is capable of diagnosing heart disease more accurately than x-ray tests or tubes inside the heart, completely changing how we can treat patients.
There is a need for a dedicated heart MRI in the Norfolk region, with patients currently having to travel out of Norfolk for scans and faced with long waiting lists. Heart MRI is vital for high quality research in heart disease and will improve patient care and experience, enabling early diagnosis of heart disease to save lives.
You can donate to the appeal by completing the online donation form below.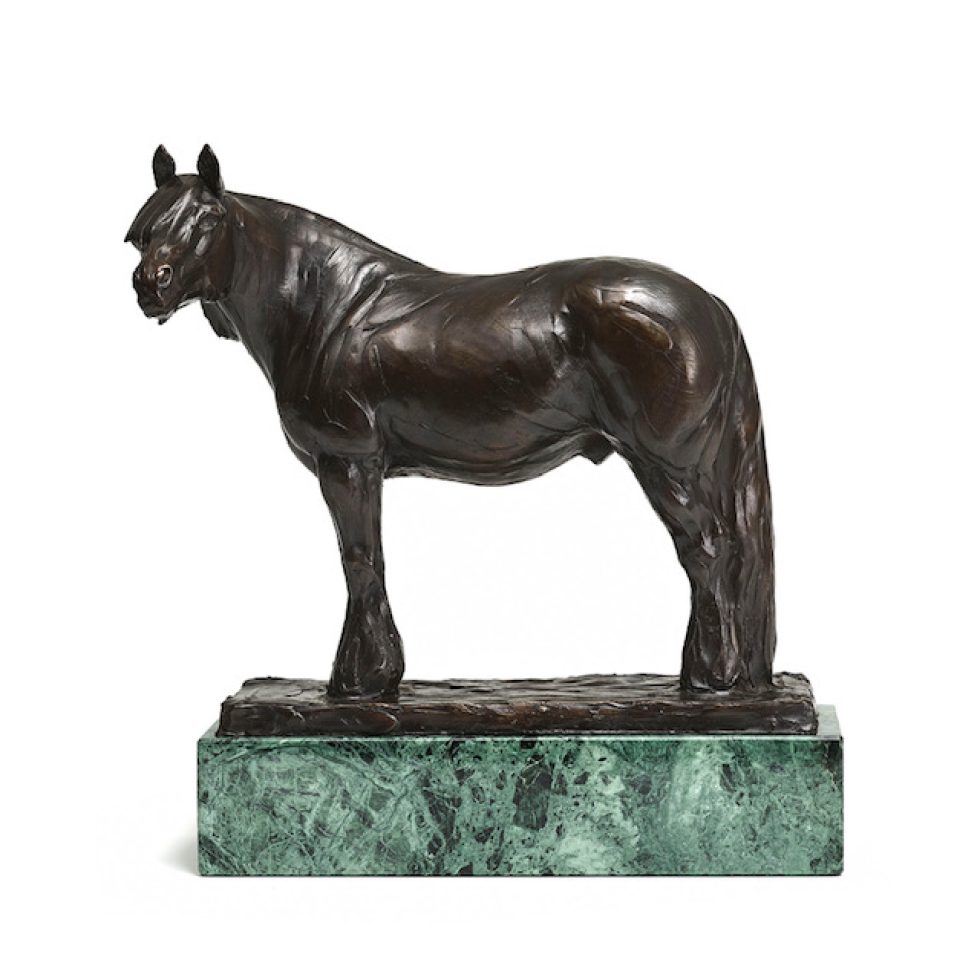 Norfolk Heart Trust's silent auction will make your heart beat with desire!
An online auction in aid of Norfolk Heart Trust's 'Miracle Magnets 4 Hearts' fundraiser is now live! Over 100 exclusive items across sport, art, food, wine, accommodation, and experiences are now open for bidding! The auction's star item is a bronze sculpture of the late Duke of Edinburgh's favorite carriage driving pony, 'Nevis'. Other items up for grabs include stays in holiday houses, framed drawings by Sir Anthony Gormley, an original cartoon by Matt, and special tickets to Glyndebourne, Covent Garden, and the opera in Venice. Other lots include home tours, and sports experiences like horse racing and fishing. The auction closes on September 15, and is expected to take the fundraiser to an incredible £1.3 million!
Adrian's story
It was only thanks to a lifesaving MRI that Adrian got his life back.
Over the course of thee years, barber shop owner Adrian from Lowestoft went from working, teaching karate and taking part in motocross and American football to barely being able to walk. It was only after an MRI scan that what Adrian had been told was asthma was in fact heart failure. Adrian received a quadruple heart bypass and is now living life to the full as much as possible and is back running his barbershop business.
Adrian's story shows us that early and accurate detection, diagnosis and treatment of heart and circulatory problems is vital, and having the latest equipment is transformational.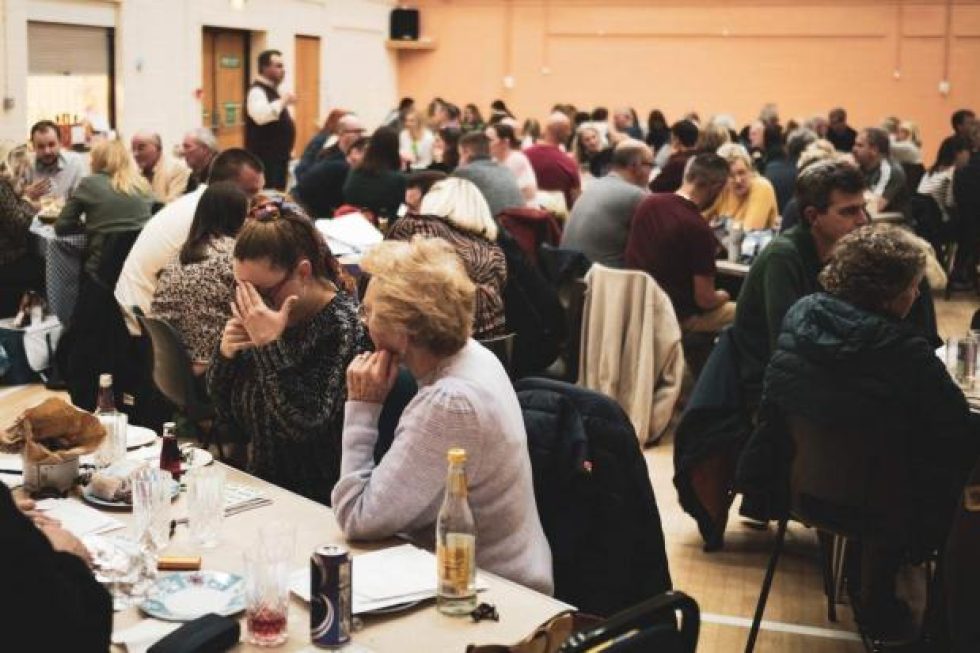 Anthea's Story
Anthea Barry was left stranded while on holiday in Greece when she had to undergo surgery to remove three undetected tumours on her heart. The potentially lethal condition could have been discovered and treated at an earlier stage had the Norfolk and Norwich Hospital had a specialist heart MRI machine. After she recovered, she began raising funds for the Miracle Magnets for Hearts (MM4H) campaign.
To date, her fundraisers have raised over £1,000 for the campaign. You can donate to the campaign here.
How you can help
The Norfolk Heart Trust has achieved so much, but we want to do more, and we've only been able to achieve what we have through the efforts of kind donors and volunteer fundraisers. People like you. There are all sorts of ways to raise money for and awareness of the Norfolk Heart Trust, and many of them are a great deal of fun!
The easiest way to help is to simply donate online via the form on this page or you can send a cheque made payable to Norfolk Heart Trust sent to Norfolk Community Foundation, St. James Mill, Whitefriars, Norwich, NR3 1TN. Any sum, large or small, is enormously appreciated.
You might want to set a personal challenge for yourself by taking part in a sponsored walk, run or cycle ride, or organise a community event in the form of a bake sale, coffee morning or car boot sale. You can also download a sponsorship form that you can use to get your friends, family and work colleagues on board. Do let us know about your fundraising event, so that we can help.
Whatever your fundraising event is, all we ask if that you ensure that it is safe and within the charity law. On any literature, please make sure that you state that you are fundraising on Norfolk Heart Trust's behalf, but that you do not represent the charity. Please include Norfolk Community Foundation and our registered charity number (1110817) on any posters and advertisements that invite people to participate or help.
Minutes from the Norfolk Heart Trust Advisory Committee Meetings are available on request and so too are their Terms of Reference. Please contact Sara Herschel-Shorland if you would like a copy.