Norfolk Millennium Trust for Carers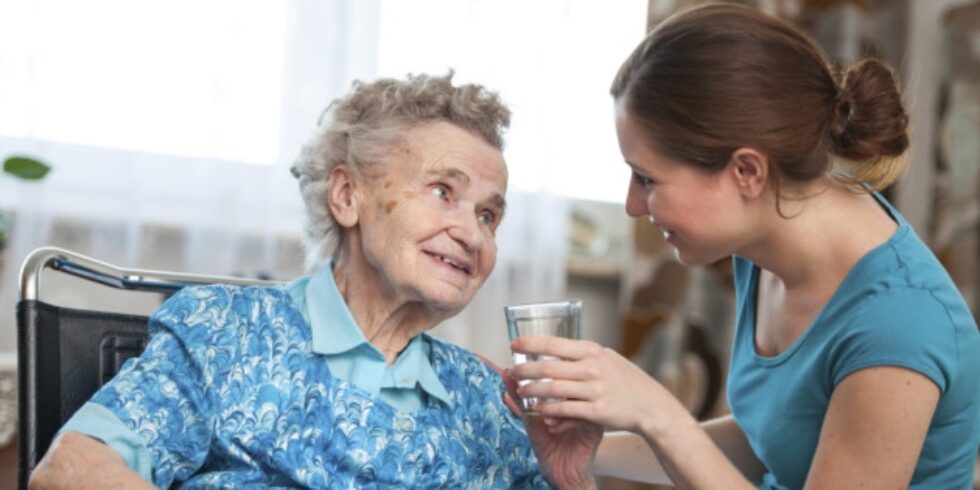 The Norfolk Millennium Trust for Carers aims to offer unpaid carers a better quality of life by giving grants towards short breaks, recreational items, hobbies or leisure activities.
The Trust was born out of the We Care Appeal, launched through the Eastern Daily Press, in October 1998 after research identified the huge number of unpaid carers and the need to help them. The appeal's aim was simple – to establish an enduring charitable trust giving financial and practical help to unpaid carers in their crucial and often undervalued roles. In 2017, Norfolk Community Foundation was appointed to undertake the management and administration of the Norfolk Millennium Trust for Carers.
Who can the Fund help?
Unpaid carers who live in Norfolk, who are looking after a relative, partner, friend or neighbour in need of help because of sickness, age or disability of any kind.
The Fund will consider applications from carers aged 7 and upwards.
Who is the Fund unable to help?
Carers who do not reside in Norfolk.

Carers who have a legal responsibility to care under the local authority, e.g., for children living in care homes.

Carers who have received a grant within the last 3 years.
What can the Fund help with?
Grants of up to £250 can be awarded towards:
A holiday, short break or outing to help relieve the pressures of caring.
Leisure activities for wellbeing, such as an activity class or a gym membership.
Recreational home improvements such as redecorating a room, or gardening equipment.
Items/equipment to support a personal hobby or pastime.
Wheelchair power packs. Please note power packs are subject to the availability of funding.
Thing to consider:
The fund can only assist with one item per application.
One application can be considered per household.
Grants are to be spent within 6 months of being awarded.
Items the Fund
cannot

help with:
Items solely for the use of the cared-for.
Items or services that are paid for before receiving a grant.
Essential household equipment or improvements such as white goods, mattresses, beds, or carpets.
Computers, laptops or tablets.
General subsistence costs including utility bills, council tax or rent.
Loans, debts or bankruptcy fees.
Medical services and equipment.
Small items of equipment for daily living e.g. bath aids and ramps.
Help with moving house.
Mobile phones.
Driving lessons and car maintenance.
Repeat items over an extended period.
We encourage carers looking for financial assistance towards these items to apply to the Norfolk Assistance Scheme. Applications can be made online via Norfolk County Council's website or by phone on 0344 800 8020.
How do I apply?
Applications must be completed via one of the caring organisations listed below, on behalf of an unpaid carer. The application form can be downloaded below, which can be completed electronically or by hand, and then posted or emailed back to us. Applications from schools can be considered for young carers aged 7-16.
If you are in need of a grant as an unpaid carer, please reach out to one of these organisations who will submit an application on your behalf, and can offer any wider support that may be needed.
Decisions are made on a rolling basis. Please allow up to 4 weeks before enquiring about the status of your application.
Caring organisations eligible to apply:
Carers Matter Norfolk: 0800 083 1148 / info@carersmatternorfolk.org.uk
Caring Together: 01553 750014 / hello@caringtogethernorfolk.org.uk
Great Yarmouth and Gorleston Young Carers: 01493 650056 / info@gygyc.org.uk
MTM Youth Services: 07715 336885 / info@mtmyouthservices.org.uk
Sunbeams Play: 01493 442181 / info@sunbeamsplay.org.uk
West Norfolk Carers: 01553 768155 / info@westnorfolkcarers.org.uk
If you are an unpaid carer receiving support from a different caring organisation in Norfolk, please contact us as we may be able to accept an application from them.
If you are a caring organisation in Norfolk and not on this list but would like to be added, please contact us.
Fundraising
The Norfolk Millennium Trust for Carers' main purpose is to distribute grants to support unpaid carers in the county.
If you would like to make a donation or leave a legacy to support this work, please contact Norfolk Community Foundation 01603 623958. Cheques should be made payable to Norfolk Community Foundation, St. James Mill, Whitefriars, Norwich NR3 1TN – please make clear the donation is intended for the We Care Appeal, Norfolk Millennium Trust for Carers.
Call for Applications
Open
Who can apply?
Named caring organisations on behalf of unpaid carers in Norfolk. Applications from schools can be considered on behalf of young carers aged 7-16.
Eligible Area
Breckland, Broadland, Great Yarmouth, King's Lynn & West Norfolk, North Norfolk, Norwich, and South Norfolk
Find Out More & Apply