Are you looking to increase your productivity whilst balancing your work and home life balance? A productivity planner has been produced to help give structure and direction during these uncertain and challenging times, whilst raising money to help the most vulnerable during this crisis.
Local businessman Floyd Sayers of Flomotion Studio, which specialises in sit-stand desks, decided to put his creativity to use during the first lockdown last year and produce a desk planner to help boost the productivity of many people who were thrown for the first time into the challenge of working remotely from corners of their own homes during lockdown.
Originally designed for internal use, Floyd decided to share the planner as a PDF on LinkedIn so that it could be used by anyone. After a positive response, Floyd decided to redesign the planner and make it available to purchase with all the profit going to Norfolk Community Foundation.
Peter Bussey of Abacus Accountancy lent his support to Floyd's efforts, generously paying for the first print run of the productivity planner which helped enable Floyd to fast track the whole project and get it going, showing the power of businesses coming together to get behind their local community. Peter said: "As a busy accountant that has always worked with to do lists and generally made notes on scraps of paper, when I heard of the planner and Floyd's plans to help Norfolk Community Foundation, I felt it was worthwhile to assist in funding its production."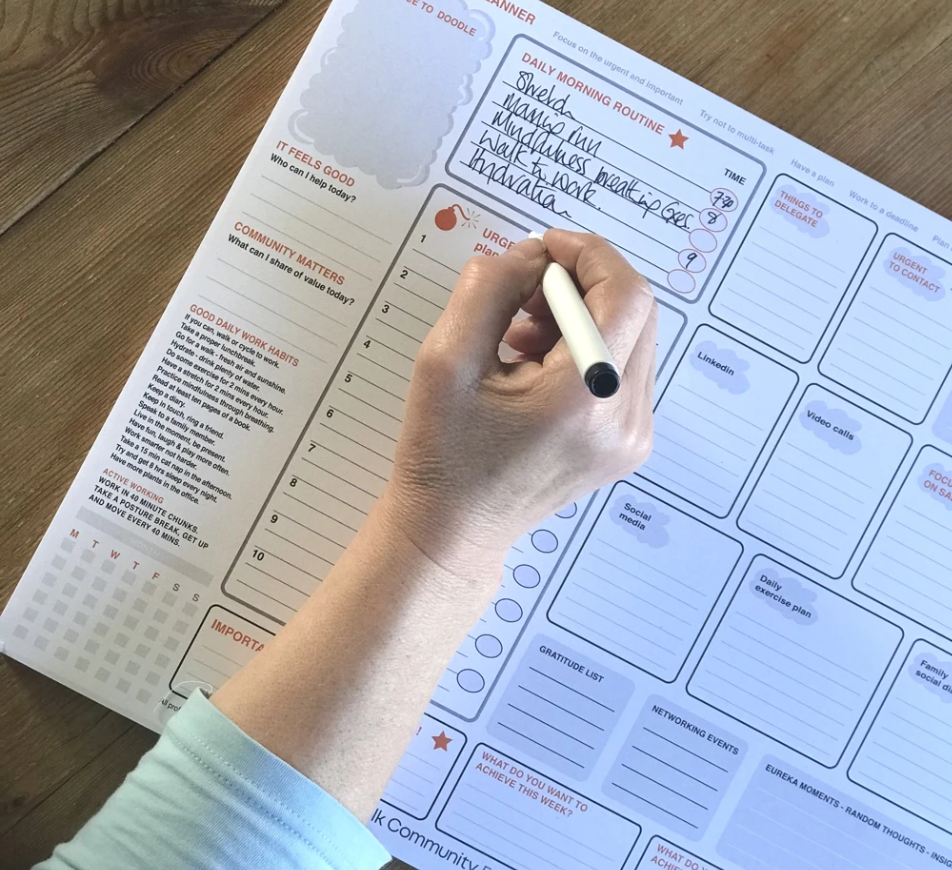 The productivity planner has not only helped workers establish some structure and direction during an uncertain and challenging time at both home and work, but has helped, through proceeds of sales of the planner, local charities support the most vulnerable during this crisis.
Floyd said: "So many charities were and still are suffering considerable hardship and I could do my little bit and give something back, making the best use of all the extra time I now had. If this A3 desk productivity planner can make you use your precious time better, become more organised, more focused, procrastinate less and get important stuff done and raise some money for charity at the same time, then I've achieved my goal."
How you can purchase one
To purchase one of the productivity planners, please complete the form on this page, making sure to confirm the amount of planners you would like to buy.
Each planner is sold for £15.00 which includes postage and packaging. Money raised through this will go to our Covid-19 Community Response Fund, although purchases are unfortunately not eligible for gift aid.
Please make sure to include your name and postal address on the form as these will be provided to Floyd Sayers at Flomotion Studio who will then send out the planner to you. By completing the form, you consent for us to share your details with Flomotion Studio for the purpose of posting out the planners.
---
---