Building a picture of need in Norfolk
Mapping need in the county is a key part of our role. In 2016, we commissioned a Vital Signs report, following a model developed by the international Community Foundation network.
Combining research from a variety of sources alongside sector and public consultation, this approach has enabled us to spotlight key areas of need where we are well placed to take action.
We continue to invest in our information resources, and seek new perspectives to encourage fresh thinking.
We are committed to evidence-based action – connecting those in need with those who can help. Here are some examples of our work: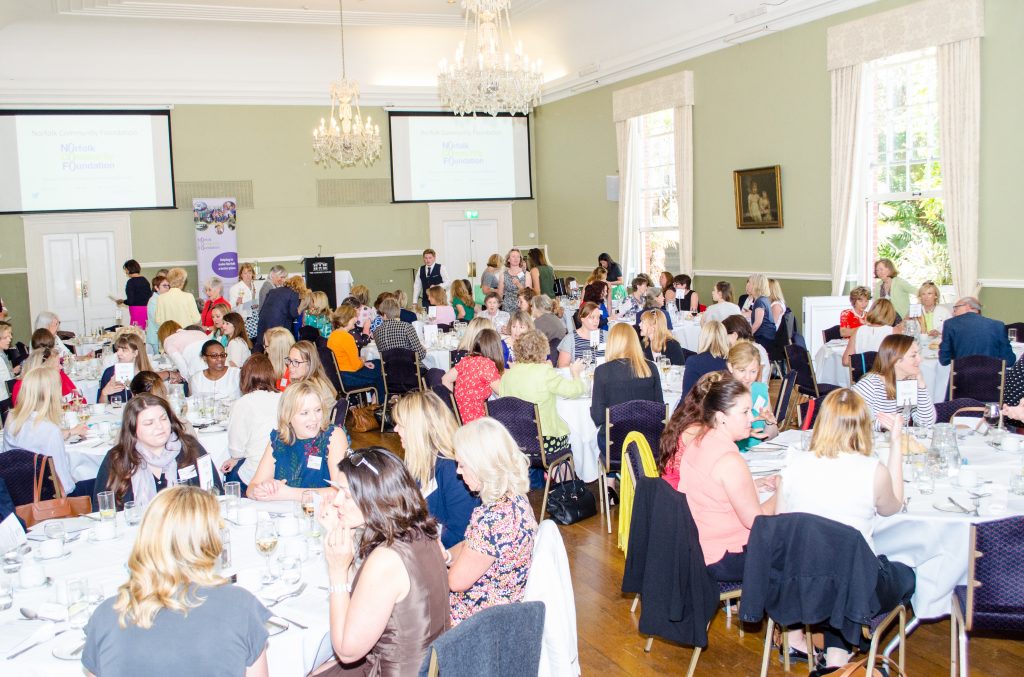 Covid-19 Community Response
In March 2019, we launched the Covid-19 Community Response Fund to support the work of vital local charities and community projects working hard to care for vulnerable people in crisis, investing over £1 million in the first 100 days to help support vital groups getting food to people who were isolated and in greatest need, protecting our most vulnerable children while schools were closed, helping people who had recently left hospital to recover at home, supporting people with their mental wellbeing and helping people who were struggling with debt.
We were been overwhelmed by the outpouring of support for our appeal from people across Norfolk – bringing together donations from over 2,000 local people. We have subsequently published our '100 days of Norfolk's Covid-19 Response' report which highlights just a few of the inspiring stories from those first 100 days and the difference that support from people across the county has helped us to make.
Local charities and groups continue to play a critical role in supporting the most vulnerable in our communities in the aftermath of Covid-19, from addressing the psychological fallout on children and young people's mental health to those at risk of violence or abuse at home, advice and information for those facing unemployment and debt, and care and support for vulnerable older people and their families.
Find out more about the work of local charities during Covid-19 and our Covid-19 Community Response Fund
Together for Women
In June 2018, we rallied more than 120 women to launch a new movement called Together for Women to raise funds and campaign for change. The research and consultation we carried out prior to this provided a clear business case for action. Firstly, to deliver innovative projects that genuinely support women and girls to take positive steps towards empowerment and opportunity. And secondly, to enable initiatives which can challenge inequality, abuse, exploitation and disadvantage in the home, the workplace and our wider local communities.
Find out more about the case for action and the Together for Women programme
Winter Crisis Appeal
The Foundation's annual 'Surviving Winter' campaign was launched in 2011, focused on encouraging those who receive a winter fuel payment – but don't necessarily need it – to donate the money to a fund supporting vulnerable older people struggling with fuel poverty. Since that time, the campaign has continued to grow and over the winter of 2017 helped around 1,500 vulnerable people with individual fuel payments and other support services.
Our 2016 'Vital Signs' research showed that Norfolk has the second highest number of excess winter deaths in the eastern region, with over 40,000 households struggling to heat their homes. For many older and more vulnerable individuals and families, the stark choice is often between heating and eating. Working with Age UK Norfolk and a number of other partners, we have broadened the focus of our 2018 Winter Crisis Appeal with the aim of providing a wider range of support that recognises the impact of additional factors such as Universal Credit on vulnerable households.
Find out more about the 2018/19 Surviving Winter appeal
---
---