Improving mental health to get work-ready
Princes Trust has an established programme of courses and support to help disadvantaged young people improve their work readiness and secure and sustain employment.  Over recent years, the Trust reports a significant increase in the numbers of young people coming to the charity who are experiencing mental health issues, which is significantly affecting their potential to complete these programmes successfully.
The Trust reports that 41% of the young people working with the charity in Norfolk over the last year disclosed poor mental health.
Funding from the Healthy Norwich fund via NCF enabled the Trust to pilot mental health provision within its established employability programmes.  In partnership with MIND, 27 young people aged 16-30 taking part in the pilot were able to access workshops aiming to improve their resilience, and understanding of how to cope with issues such as depression, anxiety and stress.  In addition, 16 Trust volunteers were trained in how to spot mental health problems, and how best to offer signposting and support.
All 27 participants were successful in securing employment as a result of the project.
Princes Trust are developing plans to roll out mental health provision across all employment programmes in the county.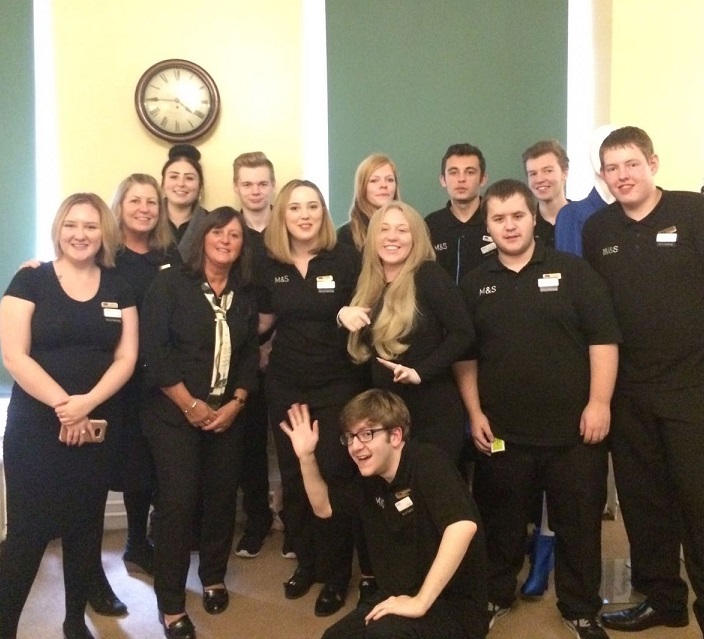 Before approaching The Prince's Trust for help, Ryan was unemployed and living in a youth hostel. He said he was feeling "down and depressed" and that his struggle to find work or even get responses for jobs he applied for left him feeling he wasn't good enough anymore. Ryan also struggled to find work due to being rurally isolated and the lack of public transport limited what jobs he could apply for. He said that "even if I did get an interview, my lack of confidence and state of mind at that time meant I would have struggled."
Ryan took part in the Prince's Trust 'Get into Retail' employability programme with M&S in Norwich and was offered employment at the store following the end of the programme.
He said "I was made to feel welcome and part of the team. I was worried I would be treated differently because I was on work experience but Kay and the other staff made me feel part of the family. I felt like I learnt so much and the programme gave me confidence. I now look forward to getting on the shop floor.
The Prince's Trust staff gave me fantastic support and it was good to have someone to go to outside of M&S if I needed it. The MIND session was really helpful. I learnt a lot about my own mental health but also others. It made me feel like it was OK to talk about it and it was OK to have problems with mental health."