12th Man men's mental health support
The Outsiders are community development consultants who create and deliver innovative projects that address social issues.
In 2014 the group were approached by the national Time to Change anti-stigma campaign, to help address the issue that men were still not talking about mental health. Men represent 4 out of 5 suicides in the UK.
In response, in 2015 the Outsiders created a men's mental health campaign called 12th Man, using the positive image of the 12th Man in sport to deliver positive messages about men and mental health, challenging commonly held stigmas and encouraging men to see talking about mental health as a sign of strength.
Based on successful models created elsewhere in the UK where barbers are trained in Mental Health First Aid, the project recognised that some men might be more likely to talk to a barber or plumber, rather than a health professional or even a family member. Barbers were chosen because of the likelihood of regular contact with customers over an extended period, as opposed to one-off interactions.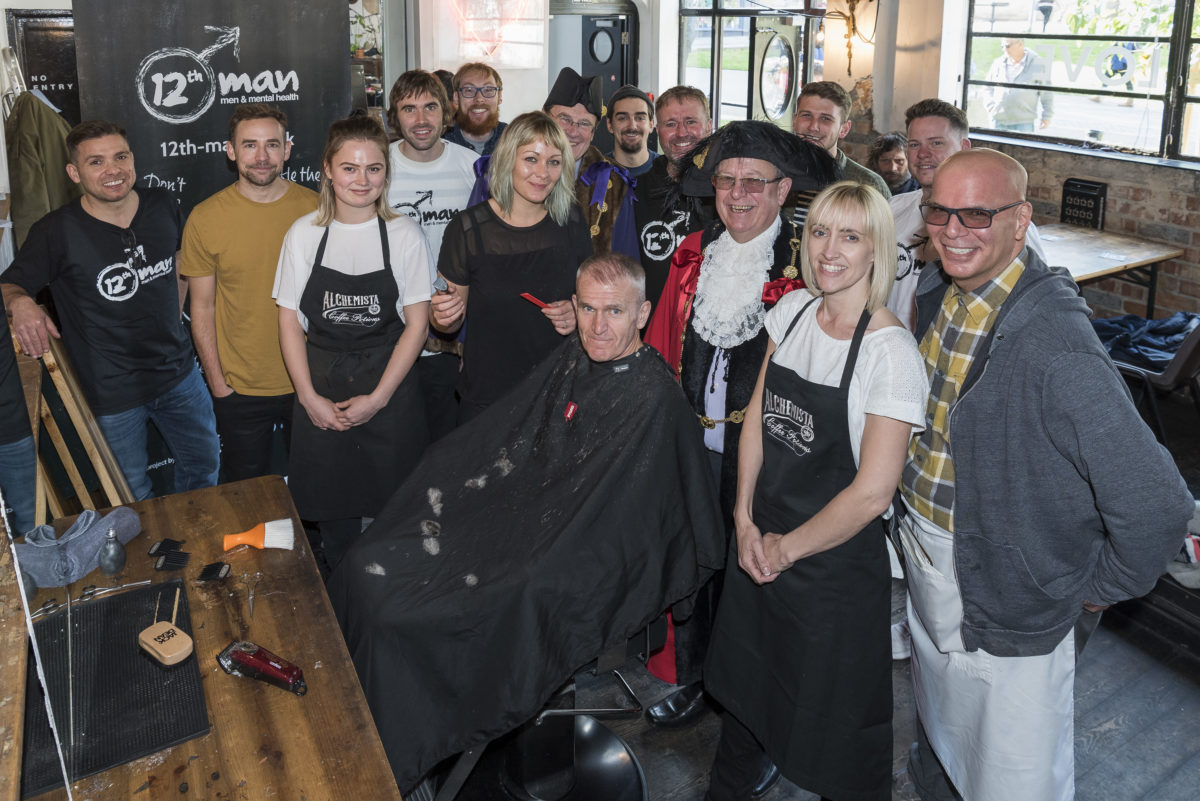 With funding from Healthy Norwich via NCF, 12th Man ran a Norwich based pilot in 2017 that saw 11 barbers trained in Mental Health First Aid so they could develop the confidence to talk about mental health with their clients, and provide information and signposting.  It is estimated that the 11 barbers made contact with more than 300 men every week. One of the barbers reported that a long-time customer had seen that his barber was involved in the project as part of coverage in the local press, and talked openly about his issues with depression and self-harm for the first time.
All barber shops that have been involved have reported that men talking about their emotions and mental health has become much more common since they got involved with the 12th Man project.  The project was awarded a Mental Health First Aid England national award for innovation in delivery of their training in 2017.
Healthy Norwich has recently awarded funds to develop the model further in the Norwich area, and NCF is currently supporting the roll out of the model into Great Yarmouth in 2018/19.
In October 2017, 12th Man marked World Mental Health Day and World Homelessness Day with St Martins Housing's Under 1 Roof project to help raise awareness: