Social and practical skills for vulnerable men
Norwich Menshed is a registered charity inspired by the original concept of the men's shed which started in Australia.  Norwich Menshed started in November 2013 with support from NCF and the People's Health Lottery, and now has 35 regular 'shedders' along with a number of occasional attendees.
Men's Sheds have proven to be effective in enhancing men's mental and physical wellbeing. Men in recovery from a mental or physical illness, from drug or alcohol dependence, or who face a major life transition such as unemployment, retirement, loss of a wife or partner through divorce or death, are said to be vulnerable to loss or relapse of their mental health as a result of social isolation, a lack of positive activities that would provide meaning and sense of purpose, and a connection to their local community.  The Norwich shed is a well equipped workshop offering activities include woodworking, computing and electronics, metalworking, blacksmithing and of course a chat and a cuppa.
"It's lovely to have the opportunity to use so many tools and equipment.  Other Shedders are very friendly and helpful; they give their opinion about what you're trying to do in a helpful and friendly way."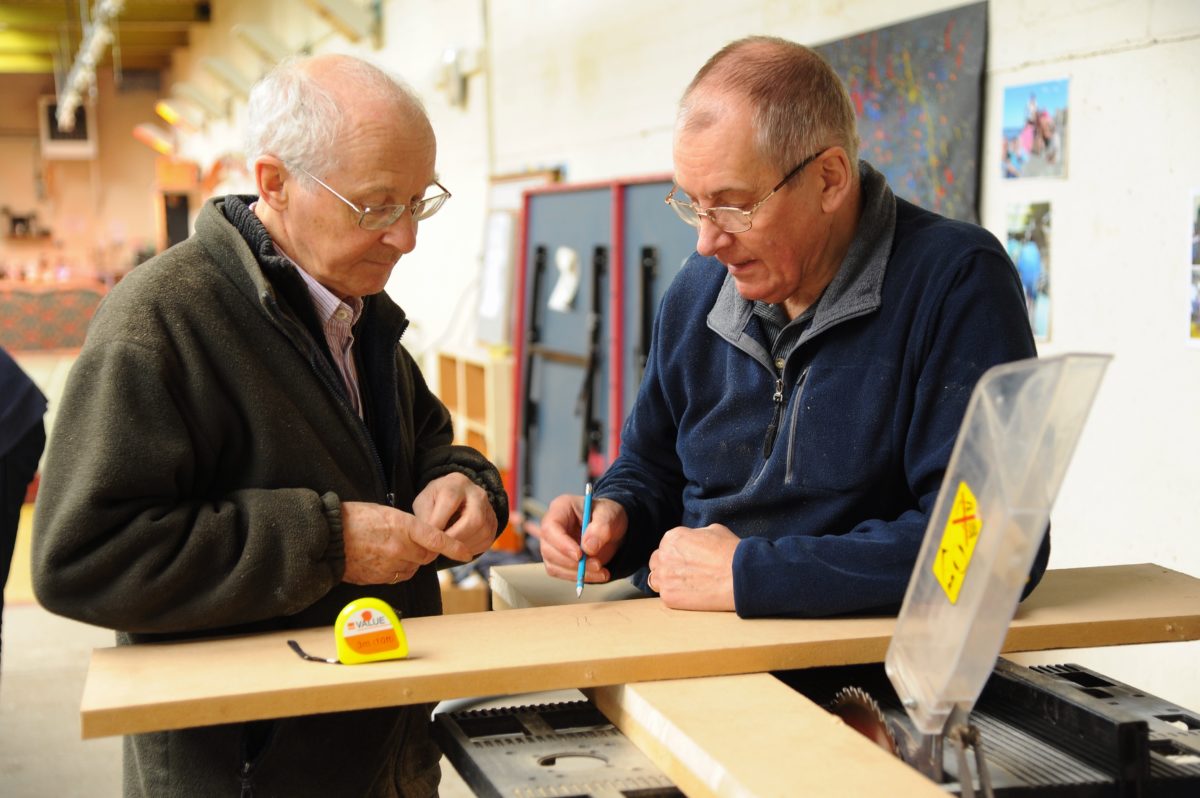 Around 30 local services who support vulnerable men refer to the project, though it is noted that for some men anxiety about interacting and worry about a lack of practical skills may deter them from attending.  Funding from Healthy Norwich via NCF helped the charity to appoint an outreach worker to ease the stress of joining the Menshed and overcoming the personal obstacles to becoming a member.  The worker visits potential members within their recovery support /agency and gives presentations about the shed so they are prepared and know what to expect.  The worker also follows up initial shed visits, organises 'beginner' activities, and can match with a 'buddy' from within the membership to help newcomers feel confident and welcomed.
"I'm not very good at just striking up a conversation – I like to have a purpose in order to engage – it makes conversation more meaningful.  So the Shed really helps – gives me the opportunity to meet and interact with others."
Through NCF, Healthy Norwich have continued their funding for the outreach worker for a further year.