Miniature Donkeys for Wellbeing purchase new transport to enable the group to expand their wellbeing visits.
Miniature Donkeys for Wellbeing was set up in 2017 by Sarah McPherson, who having worked with family carers professionally and having been a family carer herself for two parents with dementia, knows firsthand how stress can be relieved by spending time with beautiful animals.
The organisation offers therapeutic visits by miniature donkeys to groups of people across Norfolk who are vulnerable, isolated or disadvantaged (including but not limited to residents of care homes, nursing homes, special educational needs units, tenants of housing with care units, users of autism or dementia support units).
The visits provide residents, many of whom cannot get out and about, with an opportunity to touch and stroke miniature donkeys up close in communal areas and bedrooms. Life in these various settings can be daunting and isolating and these visits act as an opportunity for residents to come together to socialise and act as a positive stimulus for those individuals suffering from the impact of dementia. The residents, and volunteers involved with the group themselves, report experience of low to moderate mental health issues ranging from stress and anxiety to depression and low self-esteem.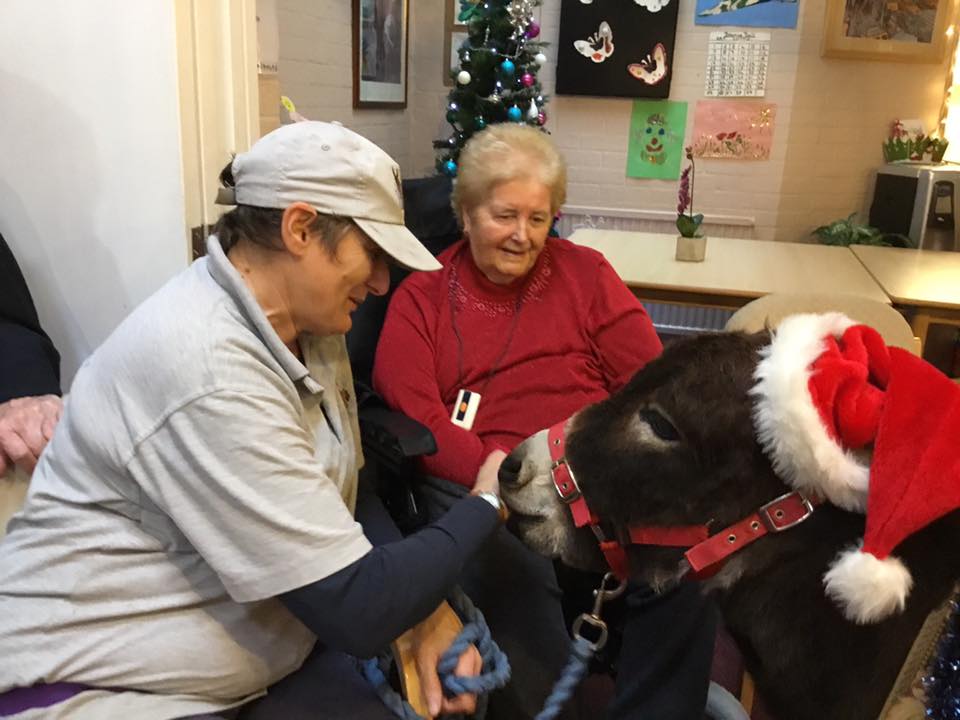 Feedback from visits has included;
Amazing reactions from all residents, especially those with restricted communication. Everyone thoroughly enjoyed the experience – smiles all round!
You guys (most of all the donkeys) are awesome! Bringing joy and happiness to those who can't get out easily.
The main highlight has to be for one resident who never leaves her bedroom. This lady suffers from dementia and as soon as she saw them her face lit up. She absolutely loved them.
You kindly took two donkeys into my wife's room, to say it made our day was an understatement! In fact, my wife said; "It is something I will never forget."
In their first year of operation Miniature Donkeys for Wellbeing delivered over 160 visits to a range of settings and there remains a strong need to increase their capacity to cover the increasing demand for the service. As part of this development they required a reliable mode of transport for their growing activities and to widen their reach ensuring the organisation's sustainability. They have recently received support through NCF, with our donors contributing towards the purchase of a 3.5 ton horse lorry to safely transport the donkeys and associated equipment for visits and to attend promotional events.