Support for maternal mental illness

Get Me Out The Four Walls (GMOTFW) is a registered maternal mental health charity operating across Norfolk, which aims to aid both the prevention of and recovery from prenatal, perinatal and postnatal mental and physical health issues. The organisation was founded in 2015 and began as a small group on social media to bring new mothers with post-natal depression together. Their services have expanded to offer support to mothers in a number of ways, including support group meetings, 1:1 support, online support and in some cases access to counselling services. In the last year, GMOTFW have organised 388 social meetings involving over 1800 members.  Based on county birth figures, this may represent just 30% of the women in need of support in Norfolk.
In 2017 the Norfolk & Suffolk NHS Foundation Trust launched a new Community Perinatal Mental Health service for Norfolk and Waveney, after figures showed an estimated 360 women in Norfolk and Waveney have severe perinatal mental health needs, with a further 3,000-5,000 with mild to moderate needs. Previously, these women received care from midwives, health visitors and secondary mental health services. GMOTFW was chosen as the community support agency in the recovery pathway, able to support such conditions as severe post-natal depression, bipolar disorder and psychosis. Women are able to stay under the care of the team until their child is a year old, where appropriate, and can receive ongoing support in the community.  Husbands/ partners and other family members can also attend support sessions.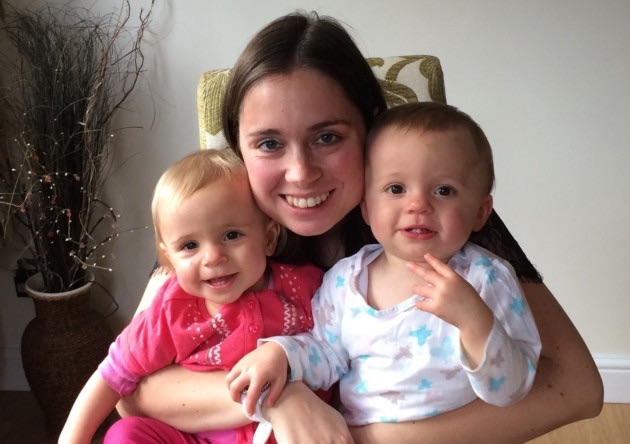 The service is delivered by three Referral Co-ordinators and around 25 volunteers, many of whom have direct experience of the issues their members are facing.  Founder Naomi Farrow created the charity after struggling herself, and being unable to talk about the feelings she was facing with people who understood.
This potentially serious mental health issue which affects between 15%-20% of women can not only have a traumatic effect on the mother, but the husband/ partner and young families can experience huge pressures with the long-term damaging effect to marriages and young children often being irreversible. Marriages disintegrate under the pressure and it is recognised that children's long-term development can be significantly impaired. Many women experience being stigmatised by even family members and friends who dismiss serious mental health issues as "baby blues" which only compounds their mental health problems.
It is recognised that early intervention in the treatment and support of mental health problems can make all the difference to recovery, and mothers in Norfolk faced a three month waiting time for counselling. GMOTFW aims to get an appointment for counselling within 7 days.
GMOTFW received funding from Comic Relief's Core Strength Programme via NCF to help grow their capacity to extend their services more widely across the county, and develop their website to enable self referrals.  They particularly aim to reach isolated women and those from minority groups who may face greater challenges in accessing help.
"I had that horrible feeling of loving my children but also if someone came to take them away that would have been the end of my problems."
 "I just felt like there was no way out."