Vital support for children in Norfolk affected by sexual abuse

Fresh Start – new beginnings is a charity which began its work in Suffolk. Since 2015 it has expanded to provide support to young victims of sexual abuse in Norfolk, with a head office and treatment room opening in Norwich in February 2018.  To date, there have been 237 referrals within Norfolk.  There is no other service offering support for under 11s in the county.
When a child discloses sexual abuse the impact is far reaching. Most abuse committed against children is within the family and it may have taken up to 7 years before a disclosure is made.
Fresh Start undertakes therapeutic work with the child to allow them to process the trauma they have suffered, to change their distorted thinking so they can overcome any shame and guilt and put in place positive coping strategies. Children who have been sexually abused have been exposed to behaviours that are inappropriate for their young years and if left undealt with, could influence their mental and physical life into adulthood, and in some cases leave them reeling from one institution to another.
Children and young people are referred to the service by a professional, including health/ mental health services, police, school or other charity. Most are suffering from a wide range of symptoms including; Post Traumatic Stress Disorder, depression, psychosis, poor emotional regulation, eating disorders, self- harm and also alcohol and drug misuse. An initial meeting assesses the child's psychological needs, from which a bespoke treatment plan is created comprising a mixture of 1:1 sessions with the child, and family work.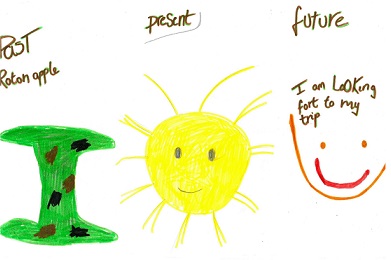 The model is clinically evaluated, and staff have a professional background with specialist training. The charity monitors and evaluates the impact of their support to measure the distance travelled for each young person. Recent figures show more than a 50% improvement in areas of anxiety, depression, anger, post-traumatic stress, sexual concern and disassociation.
David Hockley. CEO states;"There is a growing body of research that cites long term negative outcomes for survivors of sexual abuse that don't receive timely therapy during childhood, we must act now."
The service is provided free of charge to children and families, and there is no time limit on support. Children and young people up to age 21 can access support and return to the charity at any time.