What costs can a grant cover?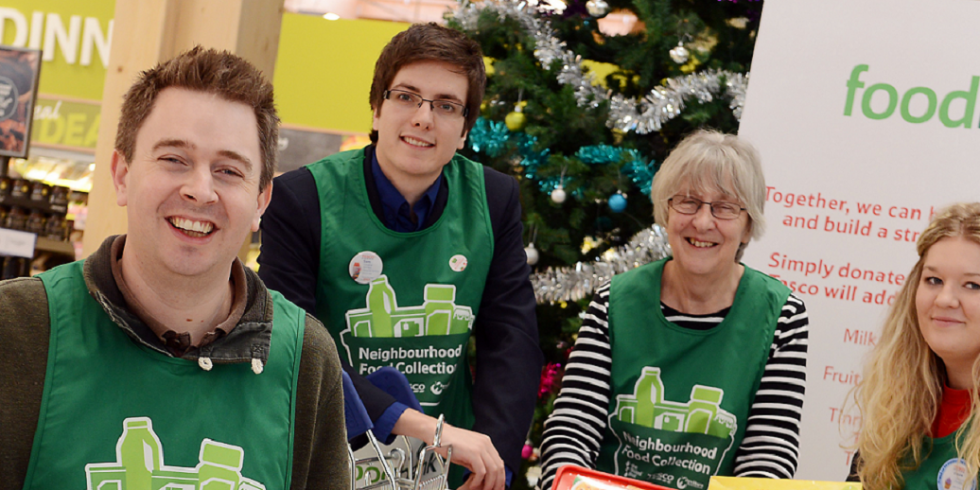 Whether you need to hire a venue, repair your building or buy new equipment, find out how our grants can help
Types of projects that can be funded by NCF
Our Funds aim to support activities that are led by and involve local people, are inclusive and aim to address a recognised need or disadvantage in your community.
Funding can be used towards running costs (including salaries and overheads), project costs, equipment or capital developments (for example, building repairs). The work can be new, continuing or a one-off initiative.
When you apply you will need to explain what you will do with the grant, who will benefit, and how you expect your work to make a difference to the people you want to help, and/ or the issue you want to tackle.  We will also expect you to provide a reasonable amount of detail of expected project costs – that may include getting a quote from a builder, or showing us that you've checked the price of the equipment you need.
Size of grants
We mainly make grants of up to £5,000. Occasionally larger grant opportunities may be available.
If you are fundraising to cover a large cost, for example a new building, you should be able to demonstrate significant progress towards your target before making an application to NCF. If you are planning a major fundraising campaign and may wish to make multiple applications, please contact the NCF Team to discuss in advance how we can help.
When grants need to be spent
We expect projects to be able to get underway quickly once a grant has been awarded, and in most cases the funds will need to be spent in full within 12 months of the grant offer. If you have any unexpected delays or problems that affect your timescales, we may be able to approve an extension but please agree this with the NCF Team before changing your plans.
In most cases, our funds cannot offer multi-year grants.
What a grant cannot cover:
General exclusions include:
Activity/ expenditure that has already taken place;
Projects primarily benefiting people outside of Norfolk (or other eligible area stated in advertised Fund criteria);
Public bodies to carry out their statutory obligations;
Improvements to buildings or land that the applicant organisation does not own or have legal responsibility for (see additional guidance below for projects relating to building/ groundworks);
In-school activities that take place in curriculum/ classroom time (see additional guidance below for activities taking place in schools);
Contributions to general appeals;
Grant-making by other organisations;
Activities which solely support animal welfare;
Medical research/equipment;
Religious/ political activity which is not for wider public benefit;
Privately owned and profit-distributing companies or limited partnerships
Our Funds have differing priorities, and you are advised to read the specific guidance or contact the NCF Team if you are unsure that your project is suitable for a grant.
FAQs about our grants
Do we need to have match funding?
Occasionally a particular fund will have a match funding requirement, but generally this is not essential. If your project will require more funding than the grant you are applying for, you will be expected to have plans in place to raise the remainder.
Can a grant cover overheads?
You can apply for some of your overheads as well as the direct costs of your project – this is known as full cost recovery.  Full cost recovery means securing funding for all the costs involved in running a project.
Direct project costs are the costs that relate clearly and directly to a project. These can include salaries for project workers, volunteer expenses and a dedicated laptop for the project.
Overheads are costs that partly support the project, but also support other projects or activities that your organisation provides. These could be a proportion of salaries of core staff such as administrators. They could also be rent and utilities costs for your premises.
Can the grant be used to cover items we've already bought?
Grants cannot be used to reimburse you for any money you have already spent, so please do not commit to any expenditure until you know the outcome of your application.
What if the costs of my project increase (or reduce) once we get started?
We cannot increase your grant, but we may be able to advise on other possible funding so please get in touch.
If you complete your project and have some unspent funds left over, we may be able to allow you to use the left over funds on another related aspect of your activities – but please note this must be approved before you go ahead so let us know as soon as you can.
If we cannot approve your plans for any underspend, any unspent sum over £100 must be returned to NCF so we can help support another group in need of a grant.
Can we apply for a grant to improve our land or buildings?
Applications to improve or develop land (works to play areas, for example) or buildings will only be considered from the organisation that has legal responsibility for the site, as owner or lease holder. The lease agreement should make clear where responsibility lies for the upkeep/ development of the fabric of the building, and interior fittings/ décor.  Where funds are requested to improve or make changes to a leased property, we generally expect the term of the lease to be at least 5 years – if a large grant is requested, the minimum term may increase to 10 years.
Building/ ground work or repairs will only be considered where there is clear evidence that the site serves a wide community purpose, and/ or clear plans are in place to increase its availability to the community. Buildings that serve a limited membership will not be considered – this includes church buildings that are only used by the congregation and for the typical functions of a church (weddings, funerals etc).
Conservation/ preservation works to heritage sites will not generally be considered.
Before making an application for building works, please ensure that you have:
Secured planning permission, or any other approval/ permission necessary
Have contractor's quotations to evidence the cost of the work
We expect the buildings that we fund to be fully accessible, and we expect access needs to be considered with all capital projects to ensure the widest possible benefit.
Can a grant be used to fund activities in schools?
Typically, schools (including organisations delivering National Curriculum/ government funded education) and other statutory organisations are not eligible to apply to most of our funds.
However, sometimes charitable organisations wish to deliver activities in schools, and the guidance below aims to explain how our grants can help.
We will want to see that your project strengthens the community outside of the school too, so it should benefit, and involve, more than just teachers and pupils.
The kinds of school projects we don't usually fund:
projects to improve school facilities or equipment
projects to help with staff training
projects that are part of the school curriculum
projects that take place during teaching times (so activities during lunch breaks, or before and after school can be considered)