Saturday 27th June 2020 at 7pm at Bracon Hall, Norfolk
BRIT Award winning vocal group BLAKE, in association with Norfolk Community Foundation and Yana, are delighted to announce a forthcoming Summer Prom in aid of The Rose Berney Memorial Fund. Enjoy an evening of beautiful music while raising money for mental health support and suicide prevention in Norfolk.
The Rose Berney Memorial Fund – supporting mental health and suicide prevention
Humphrey Berney of BLAKE explains his motivation for starting the Fund:
"In 2005 my sister Rose took her own life after a long and difficult battle with her mental health. Her journey and death highlighted the inadequate support in Norfolk for those with mental health issues and since her death, I am very sad to say things have not improved.
We have established The Rose Berney Memorial Fund to raise money to help some of the brilliant organisations working hard to support those in need. I am very pleased to say that we are now working with Norfolk Community Foundation, a brilliant team involved with and helping so many of these grassroots organisations. This concert – Last Night of the Proms at Bracon Hall performed by Classical Brit Award winning group BLAKE – is not only about raising much needed money but also to help raise awareness of the vital importance of mental health support and suicide prevention, in association with Norfolk Community Foundation and Yana.
Please support us to help those in need and save lives in Norfolk."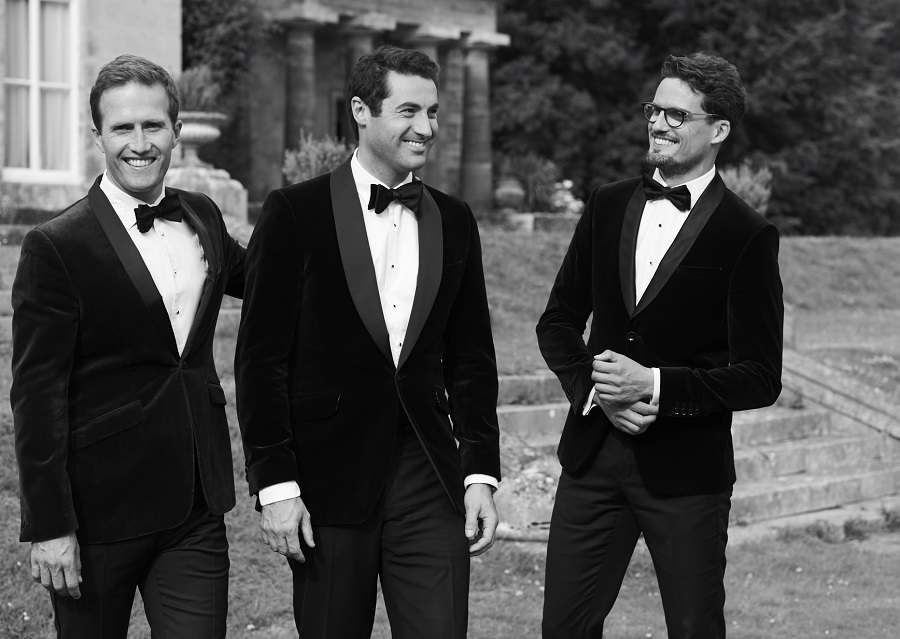 About the concert
The concert will take place on Saturday 27th June at Bracon Hall in Bracon Ash, Norfolk.
The concert will begin at 7pm:
Gates open from 5.45pm
Sponsors' drinks at 6.15pm
Concert starts at 7pm
Interval at 8pm
Second half from 8.50pm
9.50pm END
All are encouraged to bring picnics for dinner. Think Glyndebourne! Alcohol is permitted, and local Humbleyard Vineyard sparkling and still wine will be for sale. Seating is not provided so chairs/picnic rugs/small tables are encouraged but please do be considerate of other guests' sight lines. Children over the age of 8 are welcome.
Have a query about the event? Please see our FAQs page or email shinebrighter@norfolkfoundation.com with any additional queries you may have.
How to get your tickets
Tickets are extremely limited and available to order online (booking essential) with a suggested donation from £45 per person to The Rose Berney Memorial Fund (maximum of 4 tickets per order).
Please ensure that you provide a valid email address and contact details so that we can send you directions and further details of the event, and also send any last-minute notifications prior to the event.
Please ensure that you complete the gift aid section (if applicable) to ensure we can raise more funds to support more people.
Alternatively, if you prefer, please contact us directly to order tickets on 01603 623958 or email shinebrighter@norfolkfoundation.com.
If you are unable to attend the event but would like to make a difference, we would be very grateful for your donation to this important cause.
Sponsorship
Particular thanks goes to our headline sponsors Loveday & Partners, as well as Birketts Solicitors and all our other sponsors. We are also so grateful to the Barratt Family Trust and The Lady Hind Trust for their generous donations to establish the Fund.
---
---