Payroll Giving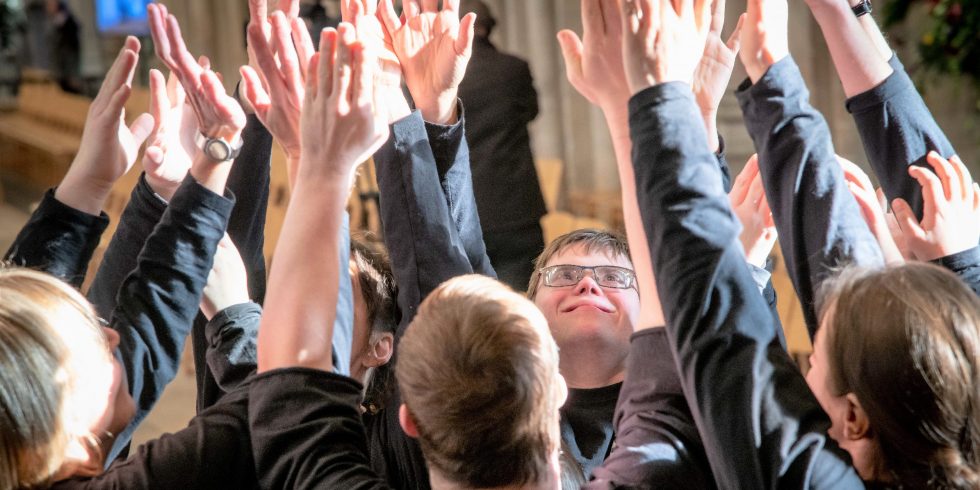 Norfolk Community Foundation's payroll giving initiative is a flexible way of giving monthly donations straight from your salary to support some of the most vulnerable people in the county.
Every UK employer can start a payroll giving scheme. Simple to run and easy to set up, it provides charities with a regular income and gives employees a tax break on the donations they make. There are no admin costs to run the scheme; all donations are directed into your chosen fund.
Payroll giving is one of the best ways as an employer you can help make a difference and give back to your local community. By coming together, with everyone giving a little, we can make a big difference to the lives of vulnerable people in Norfolk.
How does it work?
The donation is made after your National Insurance contribution is calculated, but before Income Tax is worked out and deducted. This means you receive tax relief immediately on the value of your gift.
For example: If you make a pledge of £10 a month and you pay 20% tax, the tax relief at that rate is taken from your original £10, so the cost to you is £8 a month. If you are a 40% taxpayer, £4 will be taken from the £10, so the cost to you is £6 a month. If you are a 50% taxpayer, £5 will be taken from the £10, so the cost to you is £5 a month.
An increasing number of companies offer this scheme, and some will match the donations of their staff. This could significantly increase the value of the gift. Even without that incentive, payroll giving is for most people in regular employment, receiving director's fees or a company pension, the simplest way to give tax-efficiently.
Norfolk Community Foundation is registered to take payroll giving and would be delighted to help companies who wish to take up this option. It is cost effective and all funds raised in Norfolk are invested in the county, directed to where they are most needed.
Choose to support the Foundation's work across Norfolk generally or focus on one of our key areas.
Sir Norman Lamb Mental Health & Wellbeing Fund: Help to transform community support for children and young people struggling with mental ill health, learning disabilities or Autism
Nourishing Norfolk: Join the movement to feed Norfolk's future by helping to combat food insecurity and ensure that no one goes hungry
Vulnerable Families: Support the vital community projects helping local families who face real challenges to reach the services and opportunities they need
Together for Women: Help our women and girls take positive steps towards empowerment and opportunity
Love Norfolk: Build stronger communities from the ground up through local places, spaces and services