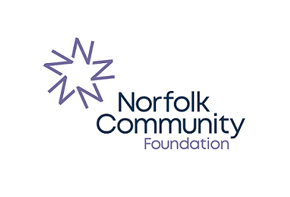 This Fund aims to help Norfolk's charitable organisations to recover from the impact of the Covid-19 pandemic. 
Applications are invited from charities and community organisations who continue to face additional/ unplanned costs to deliver their services, due to new working practices, exceptional demand, or required safety measures. 
The Fund can also consider funding towards your ongoing services or activities, whilst you adjust to the impact of the pandemic on your organisation.
Grants may be used towards core running costs by organisations able to demonstrate strong pre-pandemic governance and finance.
Please note if you are applying for core cost funding, you will be asked to evidence your organisation's current financial position and plans for return to sustainability within a known timescale, including:
Information to explain current financial position
Operational plans and financial forecast, covering the next 6-8 months minimum
Smaller community groups can submit a simple budget/ plan showing projected income and expenditure for 6-8 months
Grants cannot be awarded to organisations that are currently inactive / not delivering services and activities, unless a grant will enable the immediate re-start.
Capital costs that clearly meet the Fund aims can be considered, providing action can take place promptly if a grant is awarded.
Priority will be given to applications able to show that funded activities will primarily benefit the most vulnerable communities impacted by Covid-19.
Priority will also be given to smaller voluntary and community organisations with limited access to other funding or income, and those that have not yet received Covid-19 community response funding from NCF.
Who can apply
Applications are invited from established charitable organisations which already have a clear track record in delivering effective services in relevant field/s in the county, and have the capacity to adapt/ enhance their services in response to the current and longer term impacts of Covid-19.
Applicants will have appropriate systems and procedures in place to protect and care for the vulnerable people they help – please note applications must evidence an understanding of best working practices in the light of Covid-19 and the challenges it presents, both to those delivering services, and beneficiaries.
Funding available
Grants of up to £10,000 are available to support action that clearly meets the fund aims.
It is expected that grants awarded will be put to immediate use, and in most cases fully spent within 6-8 months.
In exceptional circumstances a larger grant may be considered. Please contact the Grants Team before applying.
Exclusions
Funding cannot be used to support private or publicly funded/statutory health services.
Funding cannot be used to meet the personal needs of individuals through hardship payments or other direct financial support offered on an individual basis.
Applications will only be considered from charitable organisations who are already established and have a strong track record of delivering relevant services in Norfolk.
Grants cannot be awarded to organisations that are currently inactive / not delivering services and activities, unless a grant will enable the immediate re-start
Grants will not be awarded towards capital costs where the balance of funding needed to proceed has yet to be secured.
Process for application and decision making
The deadline for applications is 5pm on 16 October 2020 and we aim to notify all applicants of their outcome by the end of November.
Back to Grants for groups