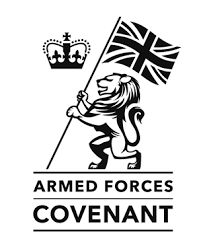 The Norfolk Armed Forces Covenant Board is making £10,000 available to commemorate the 75th anniversaries of VE Day (Friday 8 May 2020) and VJ Day (Saturday 15 August 2020), and the 80th anniversary of Dunkirk and Operation Dynamo which will be marked nationally with events between 26 May to 4 June 2020.
The Fund will support community projects with grants of up to £500.
About the Covenant
The Armed Forces Covenant is a voluntary statement of mutual support between a civilian community and its local armed forces community. It is a pledge to ensure those who serve or who have served in the Armed Forces are treated fairly. It also acknowledges that special consideration is appropriate for those who have given most: the wounded, injured, sick and the bereaved.
The aims of the Armed Forces Covenant are to:
Encourage local communities to support the Armed Forces Community in their areas and vice versa;
Nurture public understanding and awareness amongst the public of issues affecting the Armed Forces Community;
Recognise and remember the sacrifices made by the Armed Forces Community; and to
Encourage activities which help to integrate the Armed Forces Community into local life.
What the Fund can support:
The Fund is able to consider a wide range of projects specific to the commemoration of the three military events, which may include but are not exclusive to:
Community events and commemorations.
Dance, drama and art projects.
Local military and social history research projects.
Educational activities.
The Fund will not support:
Travel arrangements including trips and visits.
War memorial repairs and refurbishments.
Hospitality events or the refreshment costs of the event.
Activities that do not directly commemorate the specific events detailed.
Applications are particularly welcomed from projects where there is a good level of community involvement.
Please note groups should only expect to receive one grant from this fund, but they can apply for up to £500 to put towards three events.
Funding decisions will be made in March 2020.
Back to Grants for groups