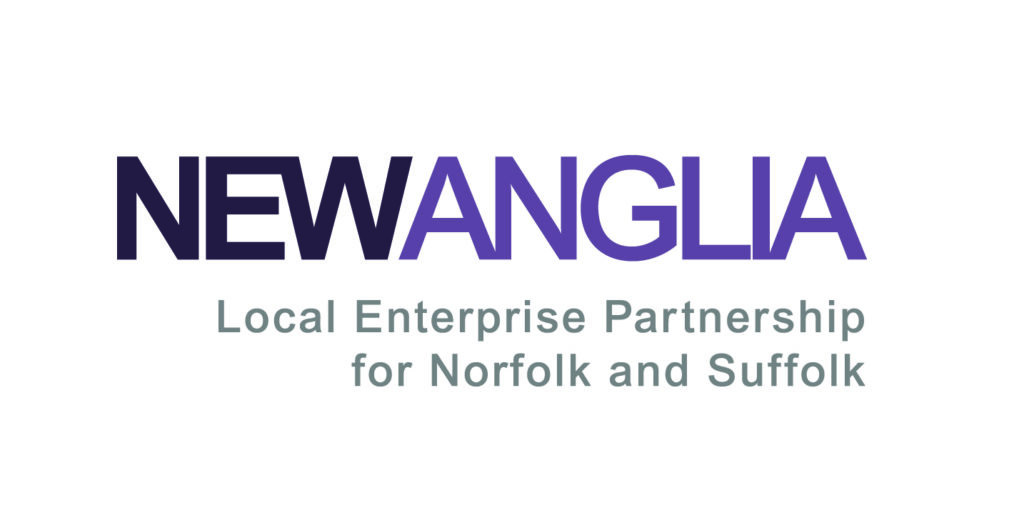 The Community Challenge is a scheme for Norfolk and Suffolk led by the New Anglia Local Enterprise Partnership (LEP) aiming to encourage projects from the voluntary and community sector that can actively deliver against targets to help people in the LEP area to enter employment, and deliver against a range of work readiness outcomes.
Challenge proposals should focus on employability outcomes for adults and/ or NEET young people (not in education, employment or training), and particularly those facing challenges that present additional obstacles to entering employment, such as long term unemployment, disability, homelessness, or offending history.
The fund actively encourages innovative projects that are not seen as "business as usual".
Applications must be led by a Registered Charity or a Social Enterprise, and the fund also encourages partnership bids.
Funding Available
Grants of up to £20,000 are available.  Funding is for one year.
Funding cannot be used for capital projects/equipment beyond 10% of the total proposed budget.
Community Challenge target outcomes
Applications should state a target for the number of people the project aims to support into paid employment throughout the life of the project.  Please note projects will also be asked to measure job retention over the life of the project.
Applications should also state targets for the number of people who will achieve one or more of the following work readiness outcomes:
Entered into self-employment
Entered an apprenticeship
Become a regular volunteer
Achieved accredited qualifications
Completed a work experience placement
Entered or re-entered education or training
Achieved increased basic skills
In addition, applicants should indicate how personal outcomes will be measured throughout the life of the project using a recognised tool such as the outcomes star.
Match funding
While match funding is not essential it is desirable, and projects with match funding may be prioritised. Ideally any match funding will be from the business sector, but other sources, such as in-kind support and other grants will also be considered.
Eligibility criteria
The Challenge is open to Registered Charities/Social Enterprise organisations.
The lead organisation need not be currently located in the LEP area but must be able to demonstrate a commitment to work in the area, good local knowledge and be able demonstrate that their work could start quickly. The proposed project will take place in the LEP area, where the beneficiaries will also be resident.
Organisations that hold an existing New Anglia LEP Community Challenge grant awarded through Norfolk Community Foundation can, where appropriate, apply for a further year's funding to continue and develop their project. These applications will be considered alongside new proposals. Projects seeking continuation funding will need summarise the success of their project to date in the application form.
Each lead organisation must have at least two years overall track record, and provide evidence of activity via their past two years' annual accounts.
Each lead organisation must have a board of trustees or directors that meets regularly and consists of at least 3 unrelated persons.
An organisation may be party to more than one proposal.
The problem identified and the solution proposed must all relate to both skills and employment for people facing multiple challenges in less affluent neighbourhoods.
How to apply
Complete the online grant application form – New Anglia LEP Community Challenge Application Form
Supply the following supporting documents:
Annual accounts for the last 2 financial years
A copy of your governing document
A budget for your proposed project, including all other funding sources
Policies – Equal Opportunities (all applicants), plus safeguarding policies where relevant.
A copy of a recent bank statement (from within the last 3 months)
Applicants should submit their application to the Community Foundation covering the area in which they will deliver the project. If your project is working across both counties please use the location of the lead partner to determine where to submit your bid.
Decision making
Applications will be shortlisted, and as part of decision making applicants may be asked to present their proposal to the New Anglia LEP or to provide additional information such as a detailed work plan.
Final decisions on applications are expected in June 2020.
Project delivery
It is expected that successful projects will begin within three months of a decision being notified. Projects must complete within 12 months.
Monitoring
Applicants must have appropriate systems in place to be able to effectively monitor the outcomes of funded projects.
Back to Grants for groups