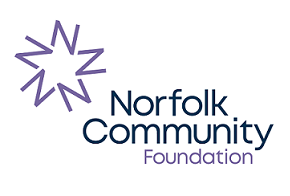 Applications are invited for projects that meet one or both of the following priority themes:
• Mental Health & Wellbeing
• Vulnerable Families
Please note applications for projects based in and/ or clearly benefitting people in King's Lynn & West Norfolk will be prioritised.
Applications for grants of up to £10,000 can be accepted. While funds able to offer this size of grant in full are limited, we will aim to look at multiple funds to secure the funds needed. If your group would normally apply to several NCF funds for the same or similar costs, this is an opportunity to make a request that reflects your funding needs without the requirement for multiple applications.
Applicants can submit ONE application to a themed call.
Making an application for themed funding does not exclude your organisation from applying direct to other advertised NCF funds, but please note we cannot guarantee that multiple applications will be successful.
You are encouraged to think carefully about your organisation's funding needs, and discuss with a Grants Officer if you need any advice before applying.
Grants available
Eligible organisations can submit an Expression of Interest for a Large Grant (up to £10,000) or apply online for a Small Grant (up to £5,000).
Grants will need to be spent within one year.
Who can apply
Charitable organisations that meet Norfolk Community Foundation's eligibility criteria are able to apply.   Check your eligibility here https://www.norfolkfoundation.com/funding-support/guidance-resources/is-my-group-eligible-to-apply/ or contact the Grants Team for advice.
What costs can be supported
Small Grants:
Norfolk Community Foundation is committed to supporting grassroots organisations which need access to small grant opportunities to continue and develop their work.  Those applying for a Small Grants can include a wide range of costs including operating costs and small capital items (equipment etc.) – further detail is available here https://www.norfolkfoundation.com/funding-support/guidance-resources/what-costs-can-a-grant-from-ncf-cover/
Large Grants:
The Large Grant opportunity aims to benefit charitable organisations with the capacity to plan ahead and outline their funding needs either for ongoing work, or for specific strategic programmes/ projects.
To apply, you are encouraged to think carefully about your organisation's funding needs.  It is not expected that charities will submit repeat smaller applications to NCF funds for the same or similar costs while this option is available.  
Please note opportunities for the largest grants will be limited, and in some cases requests may be presented to multiple funders with differing decision making timescales.   Being able to offer flexibility on the timescale for your project will also give us the best chance of securing funding for your work. You will be asked to state on the Expression of Interest form whether your request is suitable to be scaled if the full sum requested cannot be secured.
Capital projects – we have very limited Funds able to consider grants for large capital projects, such as new builds or significant ground works.  It is unlikely that funds will be granted to large capital projects unless they are very close to securing all of the funds needed to proceed.
When to apply
Timeline for current call:
Applications/ Expressions of Interest submitted between 5 August 2019 and 20 September 2019 will be reviewed on a rolling basis, and directed to the next appropriate decision making panel/s. 
Applications received as part of this call will receive final funding decisions by 20 December 2019 at the latest.
Details of future themed calls will be updated here once confirmed.
How to apply
Small Grants – Use the button to the right to complete the online application form for a Small Grant.  We may contact you to chat through your proposal or clarify some details.
Large grants – Use the button to the right to complete the online Expression of Interest form for a Large Grant.  This is the first step of a two stage process and it is expected that further information and/ or a full application will be needed to process your request fully.  We will contact you to let you know the outcome of your Expression of Interest, and if successful, you will be asked to submit the further information needed within 2 weeks.
The Grants Team will review all submissions and get in touch to advise on next steps.  You will be notified if we do not have a Fund suitable for your project at that time, or if your request is declined by the panel/s.
Back to Grants for groups