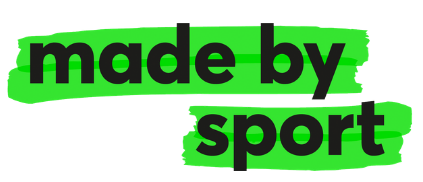 Sports of all kinds can be a great way to help children and young people build skills and confidence, and this funding aims to help this activity get back up and running now pandemic restrictions are easing.
You might be a sports club, a scouting group, or a youth charity – if you are helping young people aged 5-25 to overcome challenges and build skills, the Made by Sport Fund can help.
Last chance to apply – funds are now limited and the programme will close in October.
Made by Sport is a national charity aimed at raising awareness of, and funds for, sport for development.
Sport for development is defined as the use of sport or any physical activity to achieve wider social outcomes, and is a powerful tool to help young people deal with the issues they may face.
What is the funding for?
The Made By Sport #ClubsInCrisis fund, supported by the Cash4Clubs scheme, aims to offer local organisations the opportunity to apply for a grant which can help support young people as they start to recover from the effects of the latest lockdown.
Charitable organisations working within the sport for development sector (this includes any physical activity), that are able to demonstrate that the Covid-19 pandemic has adversely affected them, either operationally or financially, and which require funding to sustain, resume or adapt their activities.
This funding is focused on youth sport for development for young people aged 5 – 25.
How much can I apply for?
Grants of up to £2,021 can be awarded from the Fund.
It is expected that funding will be used to meet immediate/ short term needs, and spent without delay.
What can the funding be spent on?
Grants can be spent on core costs as well as on specific activity or small capital costs. Funds can also be used towards match funding or for leverage for a larger programme where the activity can begin without delay.
Please note this funding is focused on sport for development activities for young people aged 5 – 25.  This may not be the organisation's only activity, but must be the focus of applications for this funding.
Who can apply?
Smaller charitable organisations that intentionally use sport to deliver wider social outcomes. Organisations with an annual turnover that does not exceed £75,000 may apply.
Priority will be given to organisations that operate mostly in disadvantaged communities, and work collaboratively with other partners to meet local need.
The Fund can support charitable organisations in Norfolk that can demonstrate that they are using sport to work towards one or more of the following outcomes:
Developing Life Skills
Improving Mental Health
Reducing Crime and Anti-Social Behaviour
Developing Employability Skills
Building Stronger Communities
Applicants should be able to explain how Covid-19 has adversely affected them operationally and/ or financially.
Applicants must be able to demonstrate that their activities are safe and inclusive, with appropriate and up to date equal opportunities and safeguarding policies in place.
Exclusions
Community sport clubs and organisations which only focus on developing and widening opportunities to participate (traditionally those voluntary sports clubs and organisations overseen by governing bodies) which are not intentionally working towards one of the stated five sport for development outcomes listed above.
Individuals, sole traders, private businesses or Government linked bodies (excluding clubs who have received National Lottery or Sport England funding).
Organisations with an annual turnover of over £75,000.
Grants cannot be awarded to organisations that are currently inactive / not delivering activities, unless a grant will enable the immediate re-start.
When can I apply?
The Fund will be open for applications from 12 April 2021.
Applications can be submitted at any time while the Fund is open.  Last chance to apply – funds are now limited and the programme will close in October. 
Monitoring and reporting
Successful organisations may be contacted to provide case studies and photos (with permissions) of their funded work in action throughout the programme, and participate in press activity in support of the scheme.
It is expected that awardees will be asked to complete a final online survey reporting on their funded activity in January 2022.
Note to applicants: Made By Sport is offering the opportunity thanks to support from the Cash4Clubs scheme. The Cash4Clubs scheme is funded by Flutter Entertainment Ltd. The donation being made by Flutter is the amount it benefitted from as a result of business rates relief, which was put in place from March 2020 to March 2021 for its shops in England. All applicants should consider this before applying for funding.
Back to Grants for groups