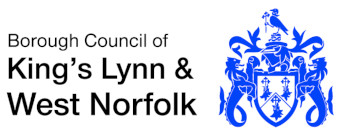 King's Lynn & West Norfolk Borough Council has created a new small grants fund to tackle two specific issues to reduce waste and litter across the Borough. These are:
Reduction of single use plastics – for example to replace single use plastic cups, plates and cutlery with reusable items of crockery, metalware or other washable/ reusable material. Funding must not be used to replace plastic items with other single use consumables.
Please ensure your application includes evidence of the items you wish to buy, and their cost.
Community Litter Picks – voluntary action to clear an area of the community of rubbish.
Community litter picks must only take place with the landowners consent.  Groups are advised to consider public liability insurance and a risk assessment. Groups must also arrange for the collection of the rubbish after the event – the costs of disposal of rubbish can be included in your application.  The fund will not cover any staffing costs relating to a clean-up.
Evidence will be required that the litter pick has taken place, for example 'before' and 'after' photos of the area being cleared or photographs of the litter pick taking place.
Please note, with advance warning, the Borough Council can collect rubbish after a clean-up, but cannot collect waste from private land.
Dog waste can be bagged up and disposed of in any bin except the green recycling bin.  Any glass or needles that are found must be left where they are and the council's Clean up team informed.  The Borough Council can provide further guidance if you are unsure how to dispose of waste on 0800 2532687 or email cleanup@west-norfolk.gov.uk
Who can apply
Any non-profit group based or operating in the Borough is able to apply, including constituted voluntary and community groups, Parish and Town Councils, charities, churches, social enterprises/ Community Interest Companies and schools.
Grants available
The Fund is able to support both capital and revenue costs, and a maximum award of £250 will be offered.
Priority will be given to projects that are able to evidence match funding.
All those who receive a grant will be requested to add the Borough Council logo with the words 'supported by' added to any publicity.
Back to Grants for groups