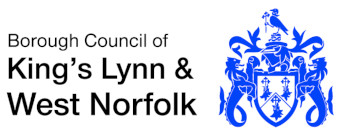 Funding has been made available from the Ministry of Housing, Communities and Local Government to enable a small grants fund to be created by the Borough Council of King's Lynn & West Norfolk to help transform outdoor community spaces in the Borough, and encourage greater use by local people.
Grants of up to £750 are available to support community projects that meet the following outcomes:
Increased involvement from people who face barriers to participation in community life
Healthier and safer lifestyles
Greater use of community outdoor spaces
The spaces where projects take place must be accessible to the public.   Activities that can be considered may include:
Promoting biodiversity, or creating wildlife habitats
Provision, conservation or restoration of a natural habitat
Inspiring young people through nature
Community growing projects or nature trails
Priority will be given to smaller community groups and charities where a small grant will make a significant difference.
The fund cannot support:
Clean ups/ litter picks
One off events such as fetes and open gardens events
Activities held on privately owned land or where access by the general public is restricted 
Back to Grants for groups