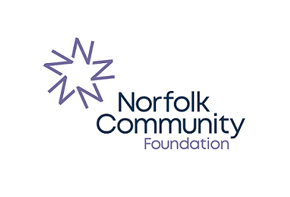 The Early Intervention Fund aims to encourage innovation and targeted action to ensure positive life outcomes for young people at risk, informed by the recognised 'Adverse Childhood Experiences' which include:
• verbal abuse
• physical abuse
• sexual abuse
• physical neglect
• emotional neglect
• parental separation
• household mental illness
• household domestic violence
• household alcohol abuse
• household drug abuse
• incarceration of a household member
Proposals are invited for projects that aim to prevent adverse childhood experiences, or mitigate their linked negative outcomes.
Funding available
Grants of up to £10,000 are available to support strategic programmes that aim to make a difference in this area – this may include pilot projects.  Grants are available for one year.  Work in partnership is encouraged, particularly where there is the opportunity to share skills and resources to better equip community organisations to identify at-risk cases, or fill gaps in support pathways.
The fund may consider projects which address the following issues:
County lines
Offending or exploitation – including knife crime and gang related activities
Exclusion from education
Therapeutic support for children and young people affected by trauma or abuse
Support for children and young people in, or leaving, care
Developing positive parenting skills
Support for children affected by parental separation
Eligibility and exclusions
Charitable organisations based, or clearly operating, in Norfolk are able to apply.  It is expected that organisations applying will be able to demonstrate a track record of relevant delivery.  Where proposals involve a delivery or referral partner, it is expected that commitment from all parties has been confirmed.
The Fund cannot offer support for individual cases.  Schools and other statutory organisations are not able to apply, but we recognise that they may play a role in delivering early intervention and prevention programmes led by a charitable organisation/s.  Grants cannot be used to pay for any costs incurred by a statutory partner.
Projects should benefit young people up to age 25 – there is no minimum age though applications should clearly evidence the case for need, and how interventions have been tailored to meet the needs of the target age group.  Applications should also show how outcomes will be measured, and as appropriate, what continuation/ follow on opportunities there may be to sustain the benefits.
Application is by initial Expression of Interest – if shortlisted you may be required to submit a full application and/ or submit further information about your organisation and proposed project.
It is expected that funding decisions will be made in March 2020.
Back to Grants for groups