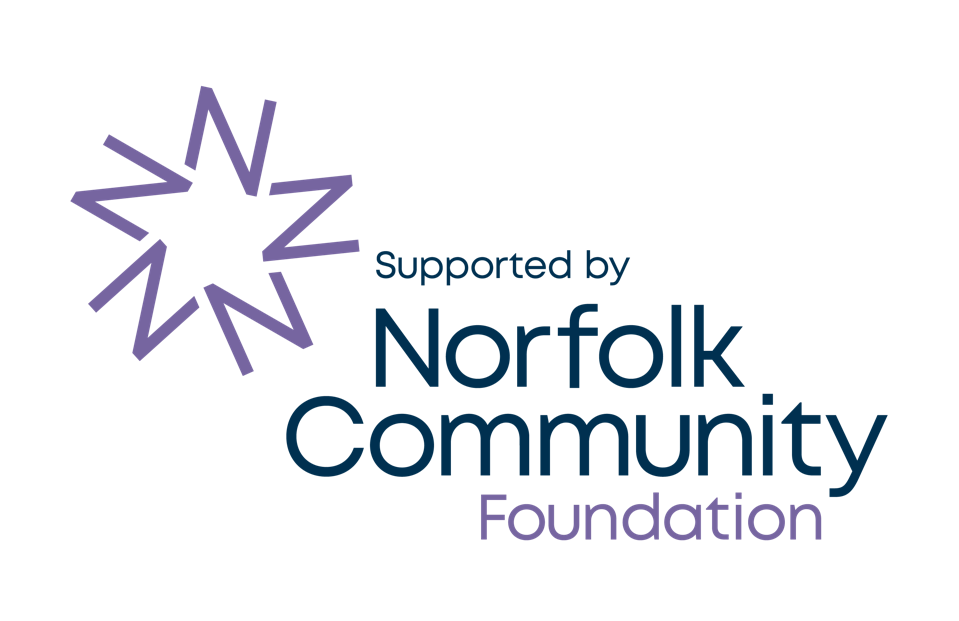 Please note applications to this Fund have been paused from 5pm on Friday 29 May to enable all current requests to be processed, and to enable us to review the Fund priorities as 'lockdown' restrictions begin to ease. The Fund will re-open for applications in June.
Applications received after 5pm on 29 May will not be considered until the Fund re-opens.
Expressions of Interest are invited from charitable organisations in the county able to evidence their potential to alleviate specific needs/ gaps directly resulting from the Covid-19 pandemic, as identified by the Local Resilience Forum.
The Local Resilience Forum is a multi-agency body for Norfolk created to work together to prepare for, respond to and recover from emergencies. Members include representatives from our local authorities, health services, and voluntary sector.
The availability of this funding will be reviewed in response to changes to Government measures.
Proposals are invited from charitable organisations able to deliver impact in one or more of the following priority areas in response to the Covid-19 pandemic:
support and services for homeless and rough sleepers to increase access to safe accommodation, including provision for self-isolation
actions to reduce acute isolation of older people, and those facing particular challenges in self-isolation due to disability, serious health condition or special needs
support for those affected by domestic violence and other safeguarding issues in the home as a result of self-isolation
building networks/ connecting supply chains to ensure food and household essentials are readily and locally available to the most vulnerable
access to specialist financial/ legal advice for those in crisis due to loss of income, unemployment, debt and/ or change in family circumstances during the pandemic
specialist counselling/ support provision for those affected by bereavement
Who can apply
Expressions of Interest are invited from established charitable organisations which already have a clear track record in delivering effective services in relevant field/s in the county, and have the capacity to adapt/ enhance their services in response to the immediate and longer term impacts of Covid-19.
Applicants will have appropriate systems and procedures in place to protect and care for the vulnerable people they help – please note proposals must evidence an understanding of best working practices in the light of Covid-19 and the challenges it presents, both to those delivering services, and beneficiaries.
Working in partnership is encouraged, particularly where there is the opportunity to share expertise and resources to better equip charitable organisations to identify at-risk cases, or fill gaps in existing support pathways.  Partnerships may be cross sector, providing the lead organisation is charitable.  Grants cannot be used to pay for any costs incurred by a statutory or business sector partner.
Where proposals involve delivery or referral partner/s, it is expected that commitment from all parties has been confirmed prior to application so activity can begin without delay.
Exclusions
Funding cannot be awarded to support general ongoing operational costs – proposals must be designed in response to Covid-19 to enhance or adapt services.
Funding cannot be used to support public or private healthcare, or statutory health services.
Funding cannot be used to support costs of statutory or business sector partners.
Funding cannot be used to meet the personal needs of individuals through hardship payments or other direct financial support offered on an individual basis.
Applications will only be considered from organisations who are already established and delivering relevant services in Norfolk.
Funding available
Grants of up to £10,000 are available to support projects that clearly meet one or more of the above priorities.  It is expected that projects will be able to begin quickly upon receipt of a grant, and funding should be spent within 12 months. It is anticipated that many activities may be taking place over shorter timescales.
Please note: Larger grants of up to £25,000 may be considered for exceptional projects bringing together multiple partner organisations in a strategic response programme to deliver significant targeted impact and/ or broad geographical reach.  Application is via the same process.
It is expected that one application will be accepted per organisation, unless the organisation is involved in multiple, distinct activities that meet the Fund priorities.
Please note the continued availability of these grants is dependent on the progress of the fundraising appeal working alongside, which is supported by the National Emergencies Trust and a range of other local partners and donors.
Process for application and decision making
Expressions of Interest will be reviewed on a rolling basis while funds allow.
Expressions of Interest will be shortlisted by a panel of representatives of the Local Resilience Forum, with reference to other sector expertise as needed.  Panel decisions will be final.
Proposals will be evaluated to judge the extent to which they can make a measurable impact on the relevant fund priority, ability to enhance/ complement existing services, and ability to deliver targeted services to vulnerable people.
A project outline and budget is required as part of the Expression of Interest, and detailed plans/ costs may be required if shortlisted.
Payment of grants
We will aim to make funding decisions as quickly as possible on a rolling basis while the fund is open.  All grants will be paid by BACS so please help us to process grants without delay by providing the correct bank details for payments, and providing a copy of a recent bank statement when you apply.
You will receive an email notification of your award if your application is successful.  Successful awardees will be asked to provide updates/ case studies from funded activities to help support the fundraising appeal, and raise awareness of community action in Norfolk.
Please direct any queries to grants@norfolkfoundation.com to help us respond quickly while working remotely.
Back to Grants for groups