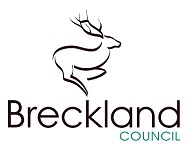 The Breckland WWII Commemoratory Grant Scheme provides grants of up to £500 for community projects and celebratory events that will commemorate the 75th anniversaries of VE and VJ day, and 80th anniversaries of Dunkirk, and the Battle of Britain.
Eligible groups will be Breckland based:
Registered charities and constituted community groups;
Town and Parish councils;
Schools providing community activity;
Not for profit social enterprise or community interest companies;
Church/ PCC for secular projects.
Eligible activities:
Celebratory Community events (Street Parties/Dances/Dinners/Lunches);
Educational Workshops or talks;
Documentation projects (books, film and audio recordings etc);
Social gatherings capturing personal stories, memories and experiences of local people;
Art, literature, music, theatre or film experiences for the community.
The fund will not support:
Trips and visits of any kind;
War memorial refurbishments.
Priority will be given to projects that are able to evidence match funding.
Priority will be given to projects that are delivered in line with national celebrations dates:
VE Day: 8th – 10th May
Dunkirk: 26th May – 4th June
VJ Day: 14th – 16th August
Battle of Britain: 10th July – 31st October
All projects receiving a grant will be required to add the Breckland Council logo with the words 'supported by' to added to any publicity.
We aim to inform groups of decisions by March 2020.
Back to Grants for groups