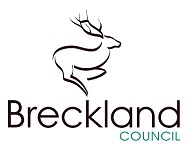 Breckland Council would like to invite entrepreneurs in the district to bid for a one-off investment of up to £20,000 to help develop their business ideas.
The scheme aims to support businesses at a range of stages in their development:
• New and emerging businesses that have an idea that they want to get off the ground.
• More established businesses looking for investment and support to further develop or expand their existing operations or services.
• New developments for established businesses looking to diversify into new business areas.
Businesses must operate in the Breckland local authority district.
The idea must lead to a business development which is capable of generating (or continuing to generate) an income. It should not duplicate a product or service that already exists locally unless the application can demonstrate unmet demand.
A business plan will be required to support the application.
Funding and support available
One year, one-off grants of between £5,000 and £20,000 are available (non repayable).  Successful applicants will not be required to surrender any of the equity in their business as part of the scheme. Funding will run from 1 April 2019 – 31 March 2020.
Capital or revenue costs can be supported.
Where substantial capital is needed over and above the sum requested from Breckland Business Innovation Den, clear plans should be in place to secure the other funds required in the short term.
In addition to a grant, successful applicants may be signposted to appropriate support and business advice to assist their plans.
Who can apply
Applications can only be submitted by people aged over 18. Applicants will need to have an acceptable legal structure to be considered, e.g.:
Registered company.
Community Interest Company (CIC) / Social Enterprise.
Co-operative.
Charitable Incorporated Organisation (CIO).
Rehabilitation of Offenders Act (1974)
All short-listed applicants will be asked to declare any previous convictions, which are 'unspent'.  All information will be treated in confidence and will not necessarily prejudice the application.
Who cannot apply
Companies that are not registered in the UK.
Applicants seeking funding to convert property that is owned by an individual.
Businesses that have the potential to generate adverse reputational publicity for Breckland Council, e.g. gambling, payday lending or debt collection services.
Person/ persons looking to purchase a franchise.
Application process and decision making
To apply, use the link to the right of your screen to download the application form, complete and attach the following:
A copy of your business plan.
A copy of your most recent accounts (where relevant).
A copy of your budget for the year April 2019 – March 2020.
Income forecasts for this period.
Evidence that the relevant insurance is in place for your activities.
Please submit your application by email.  You may submit other relevant information that you feel supports your application.
Based on the information provided, applications will be shortlisted, and the 'finalists' will be invited to attend a 'Dragon's Den' style event to pitch their ideas to a specialist panel. The panel will determine which finalists are to be awarded grants.
Judging criteria
Applicants will be assessed in the following key areas:
Business structure
Financial standing
Investment proposition
What needs to be believed
The risk of failure
Leadership assessment
Creation of jobs and skills
Financial projections and funding strategy
Monitoring and evaluation
Successful applicants will be asked to participate in reporting and PR activity to capture the development and achievements of their funded idea.
Back to Grants for groups